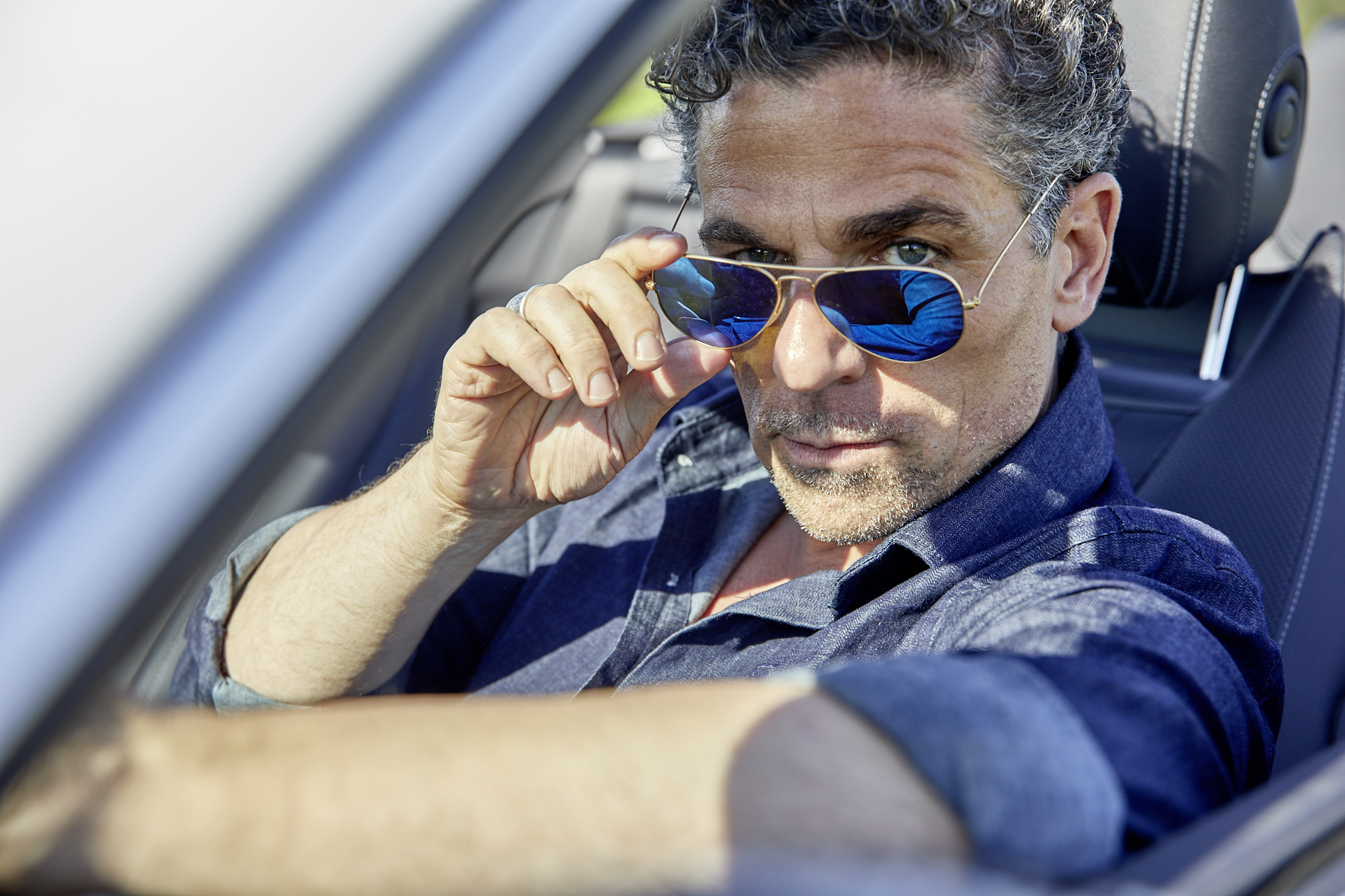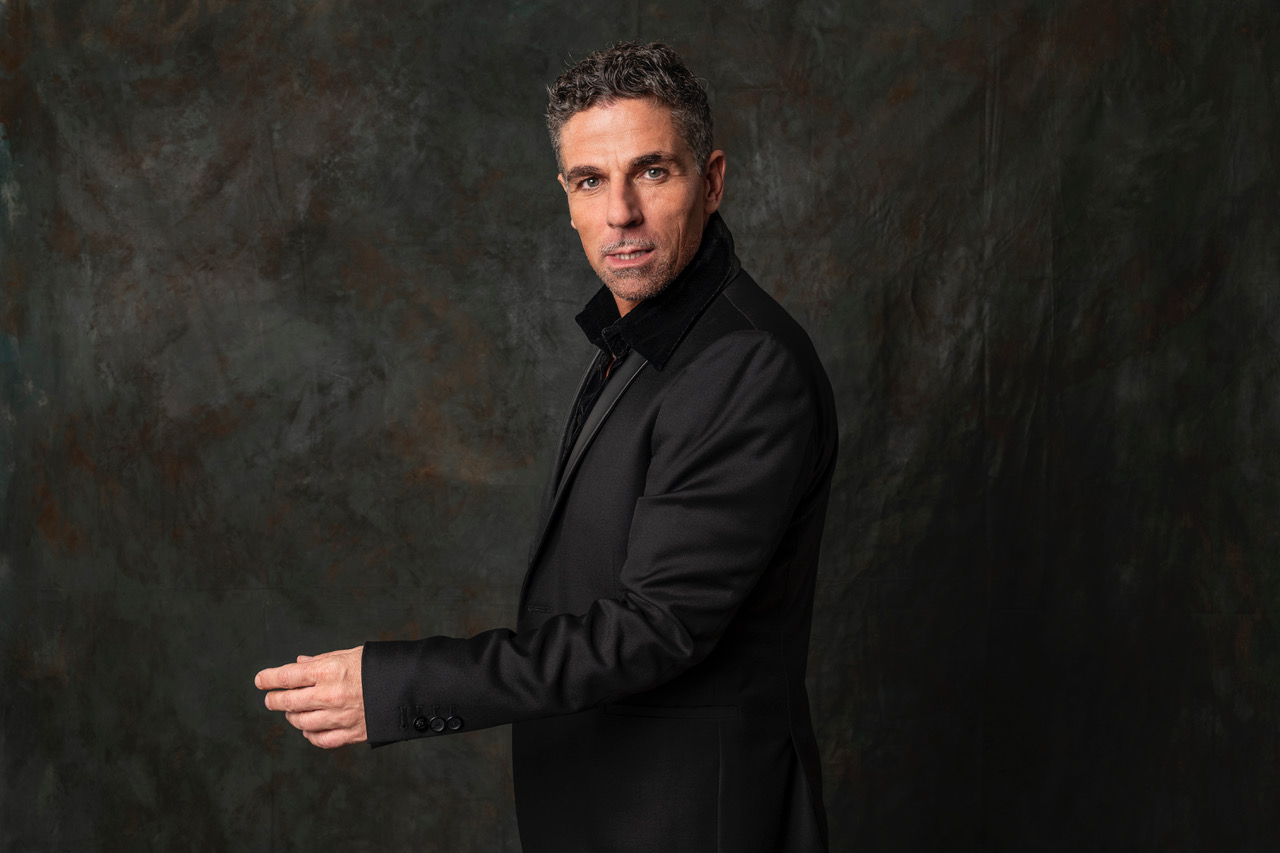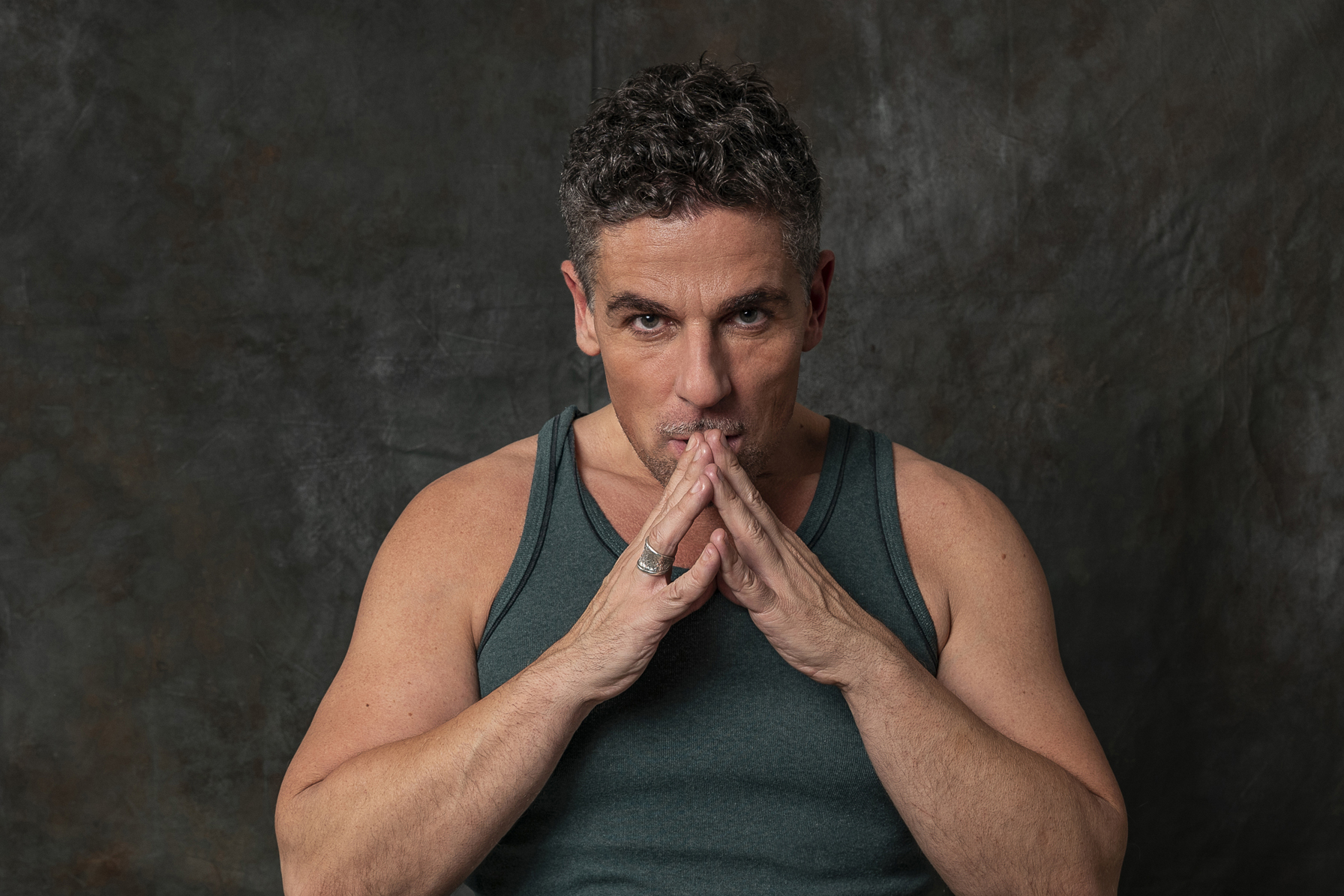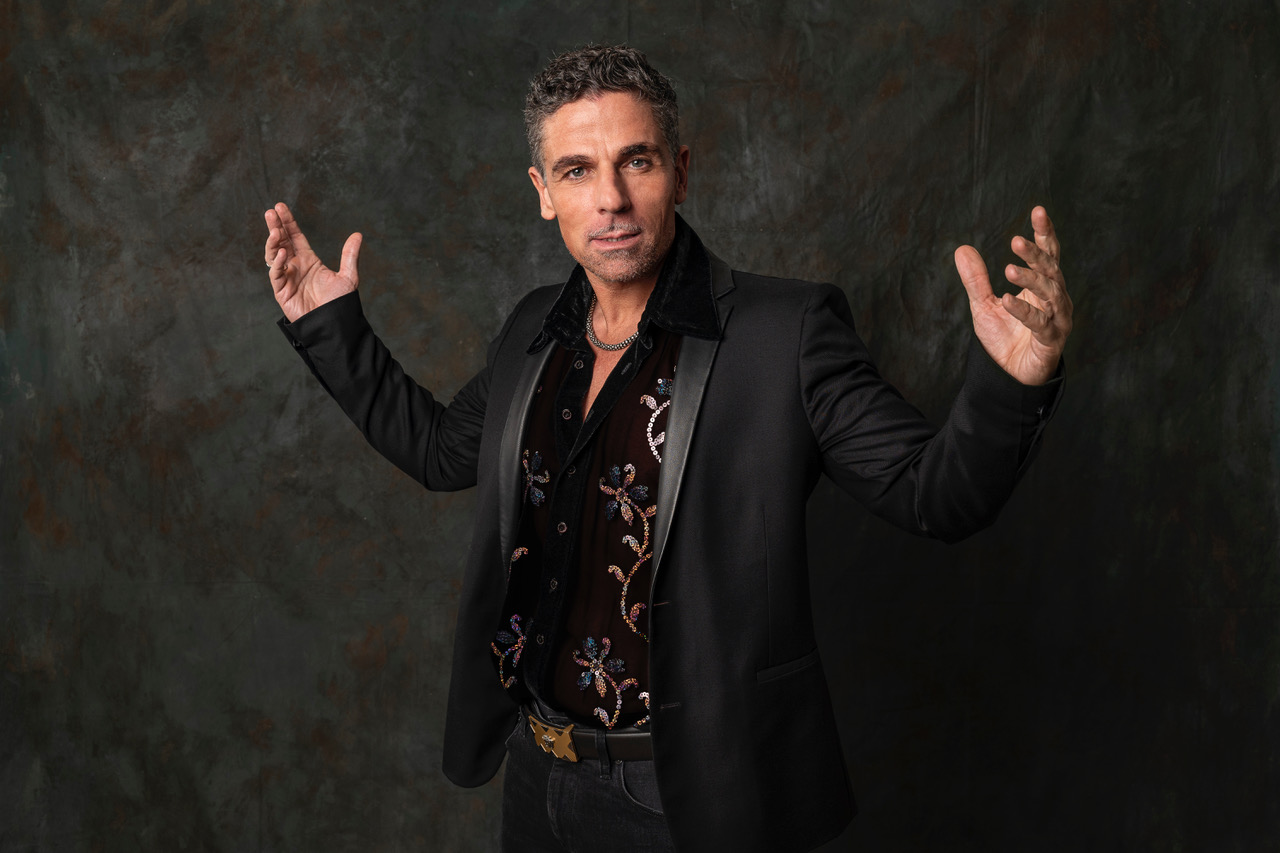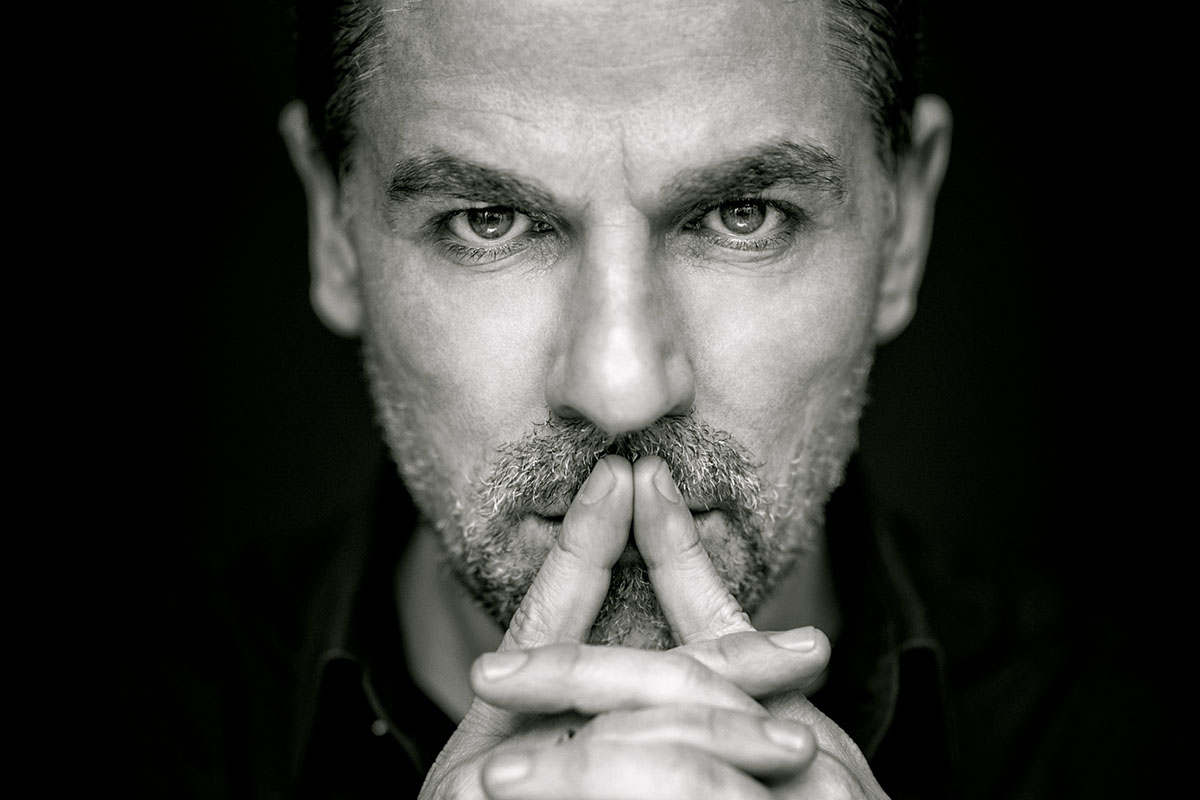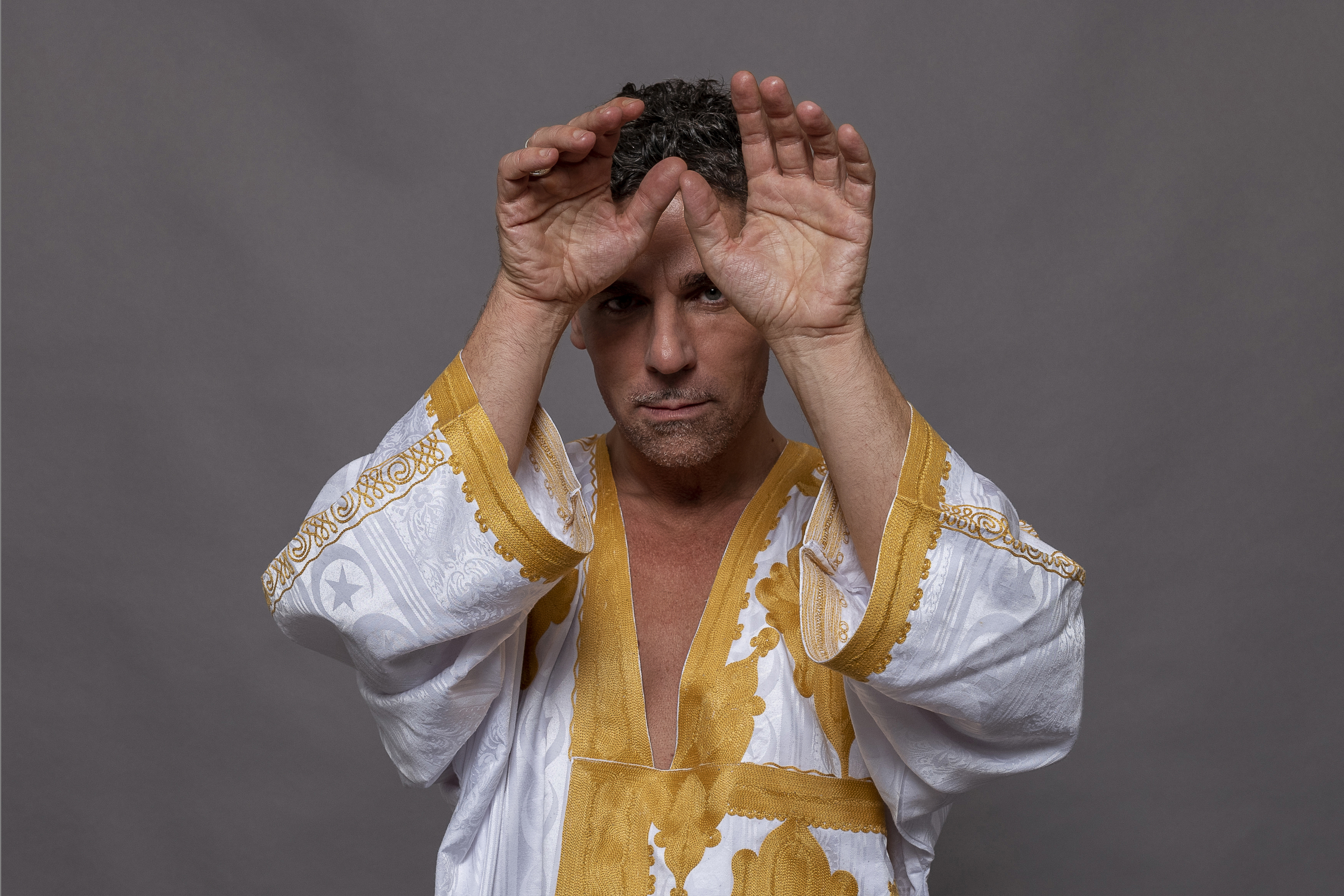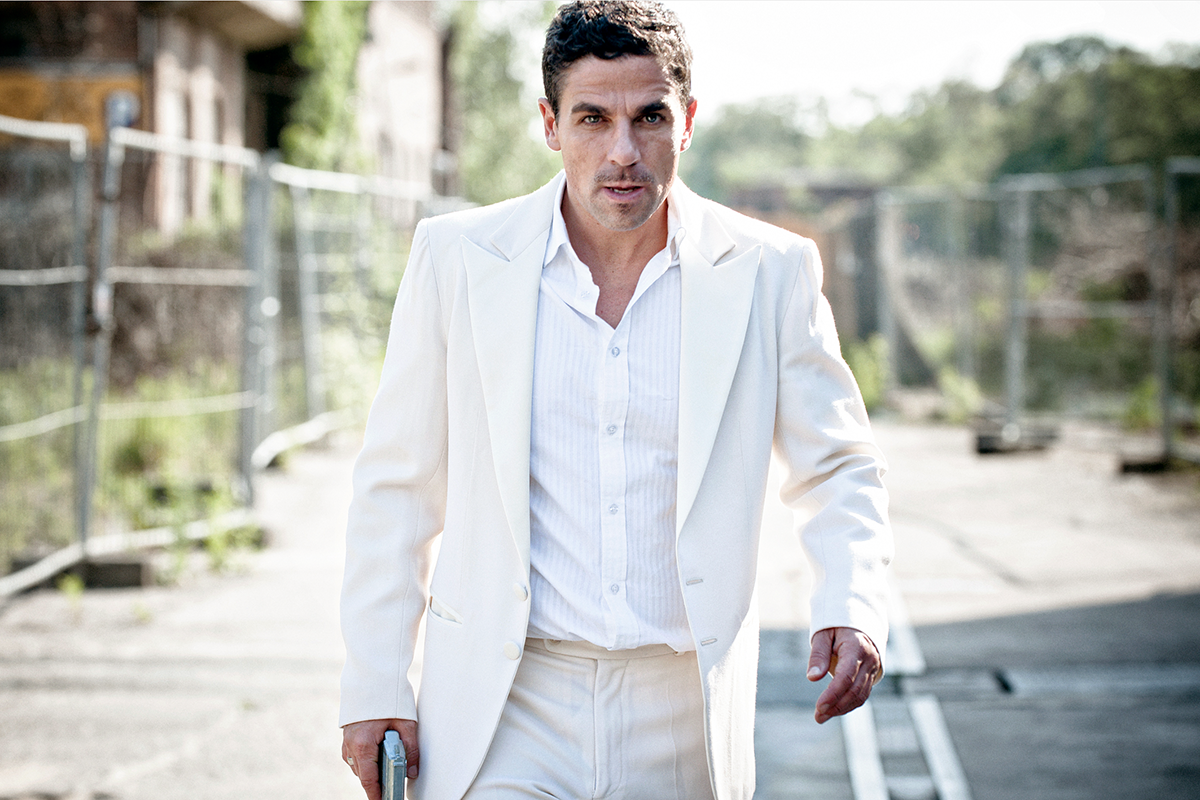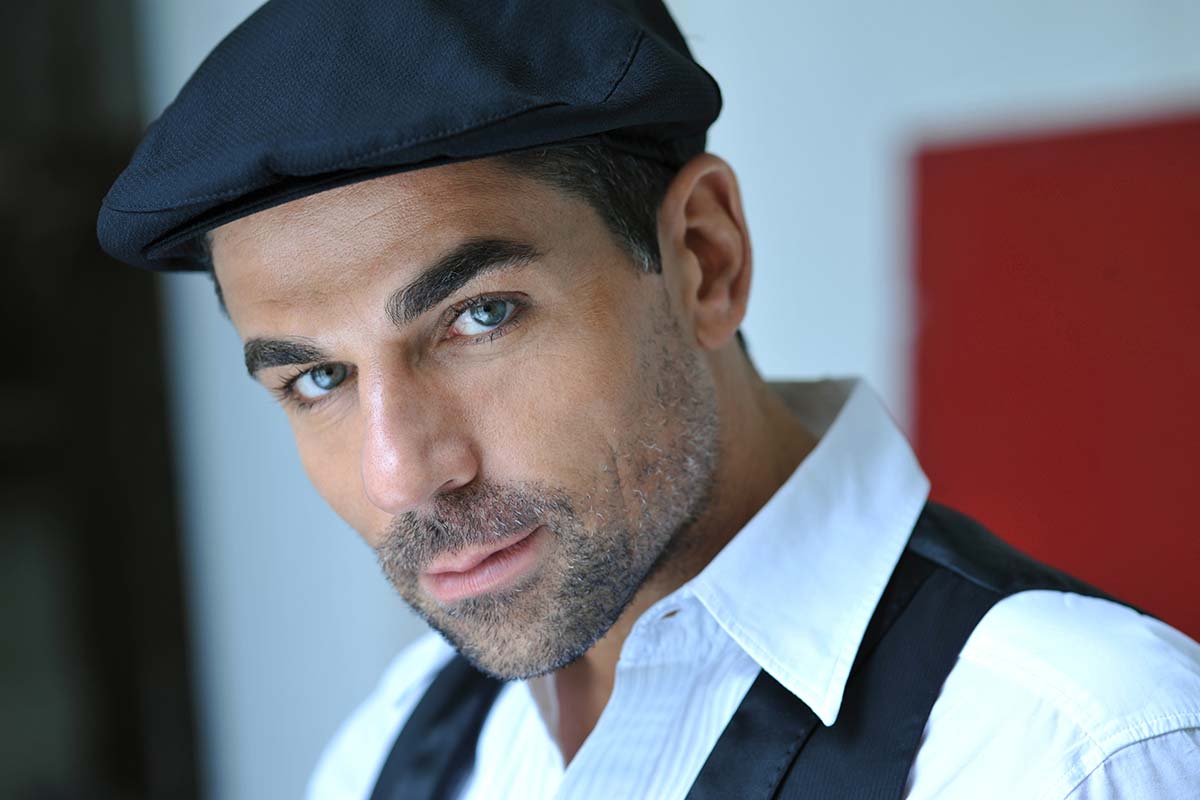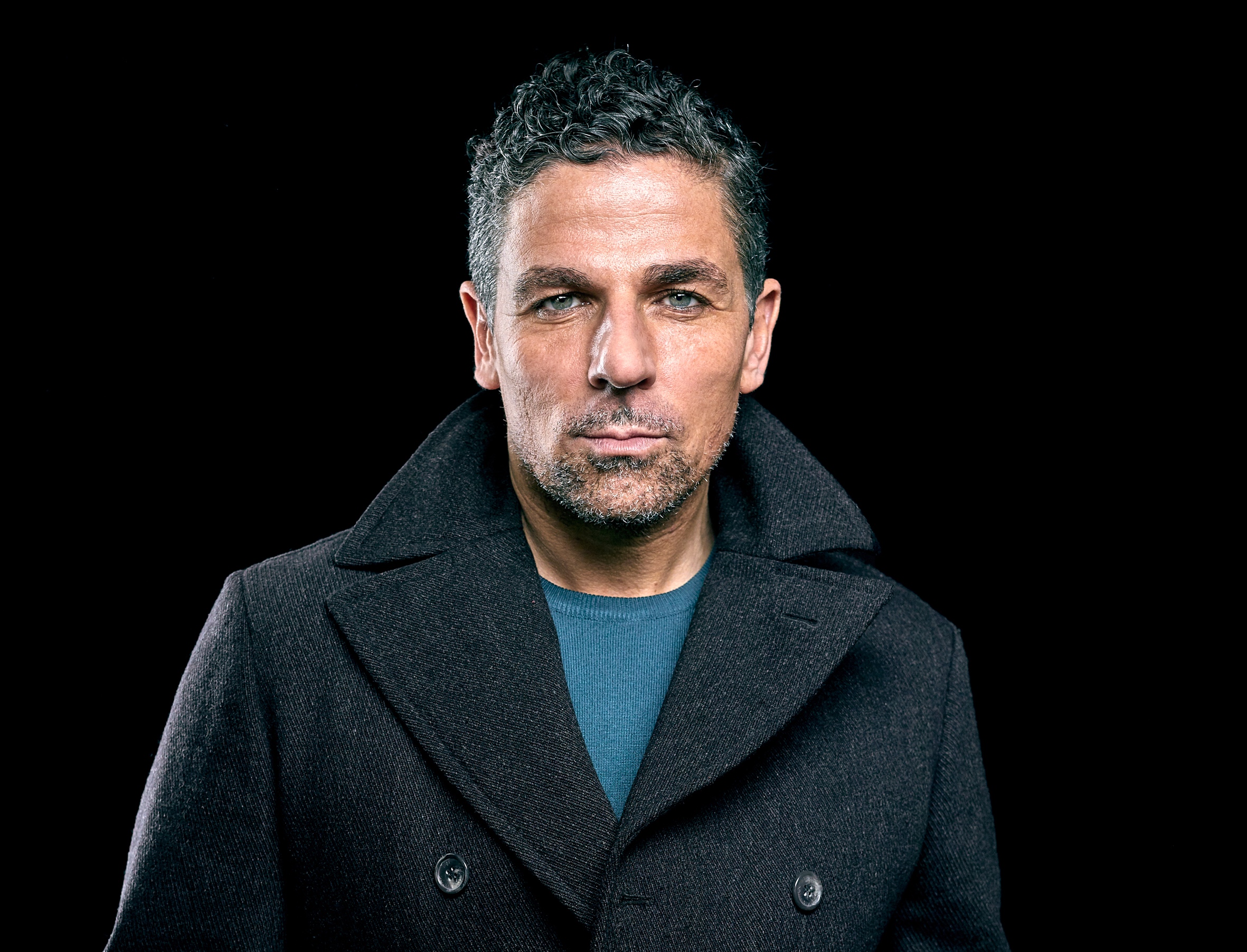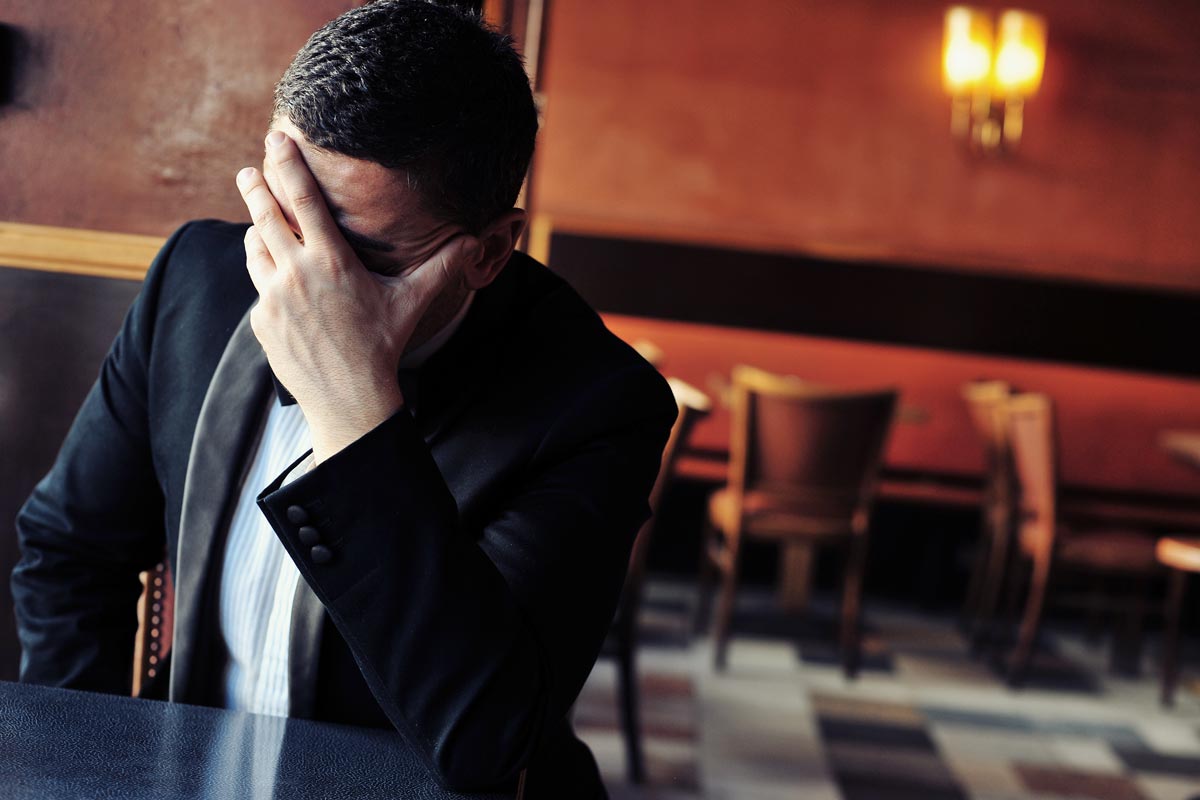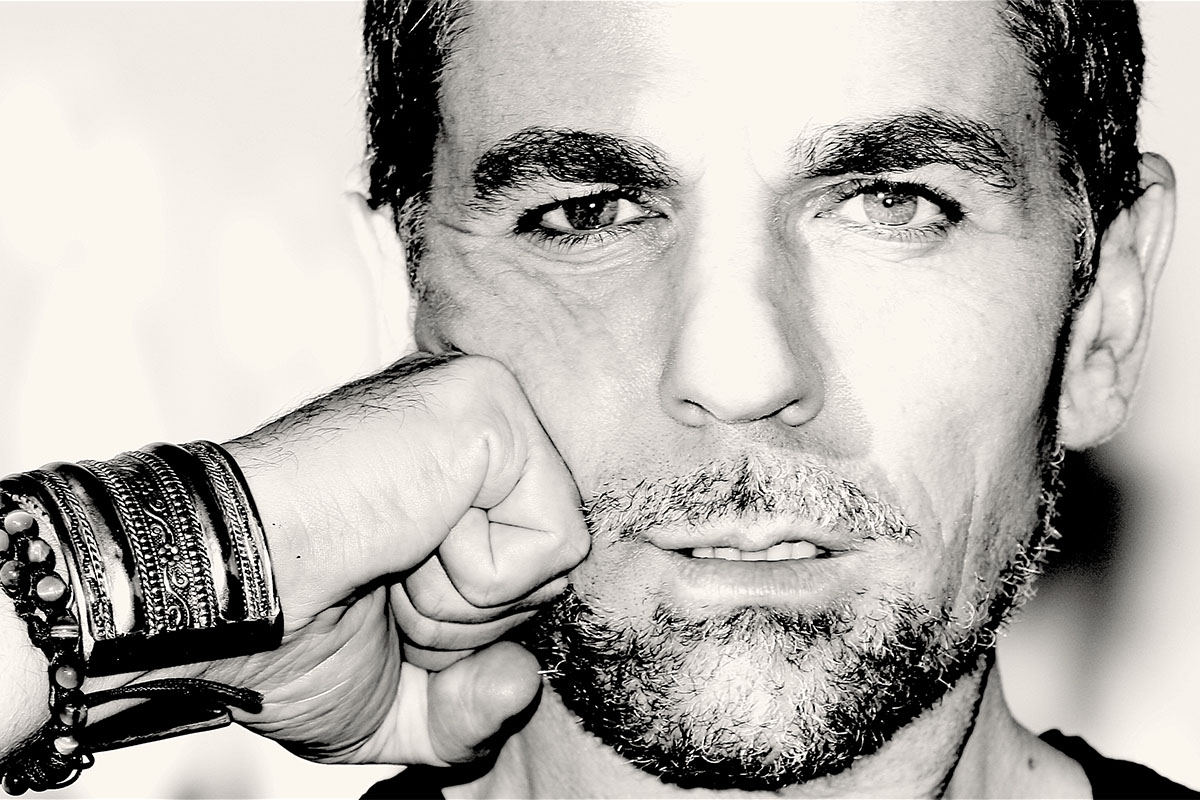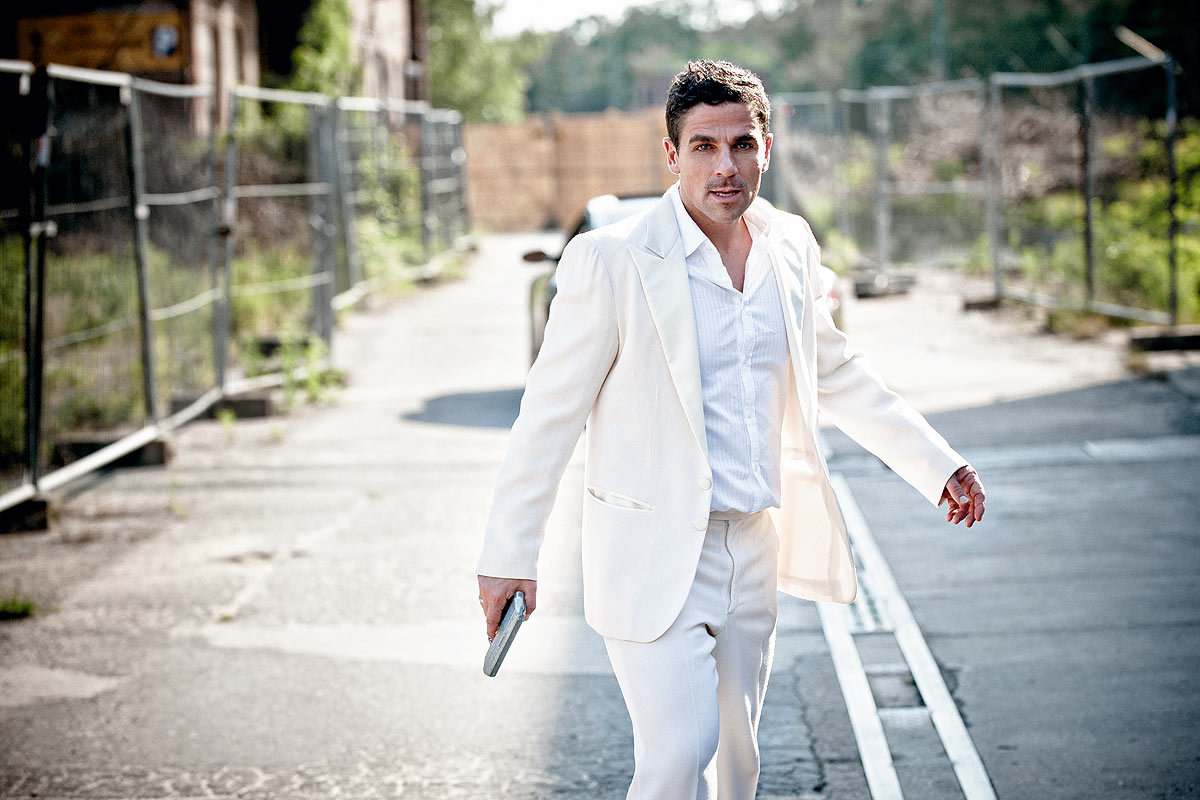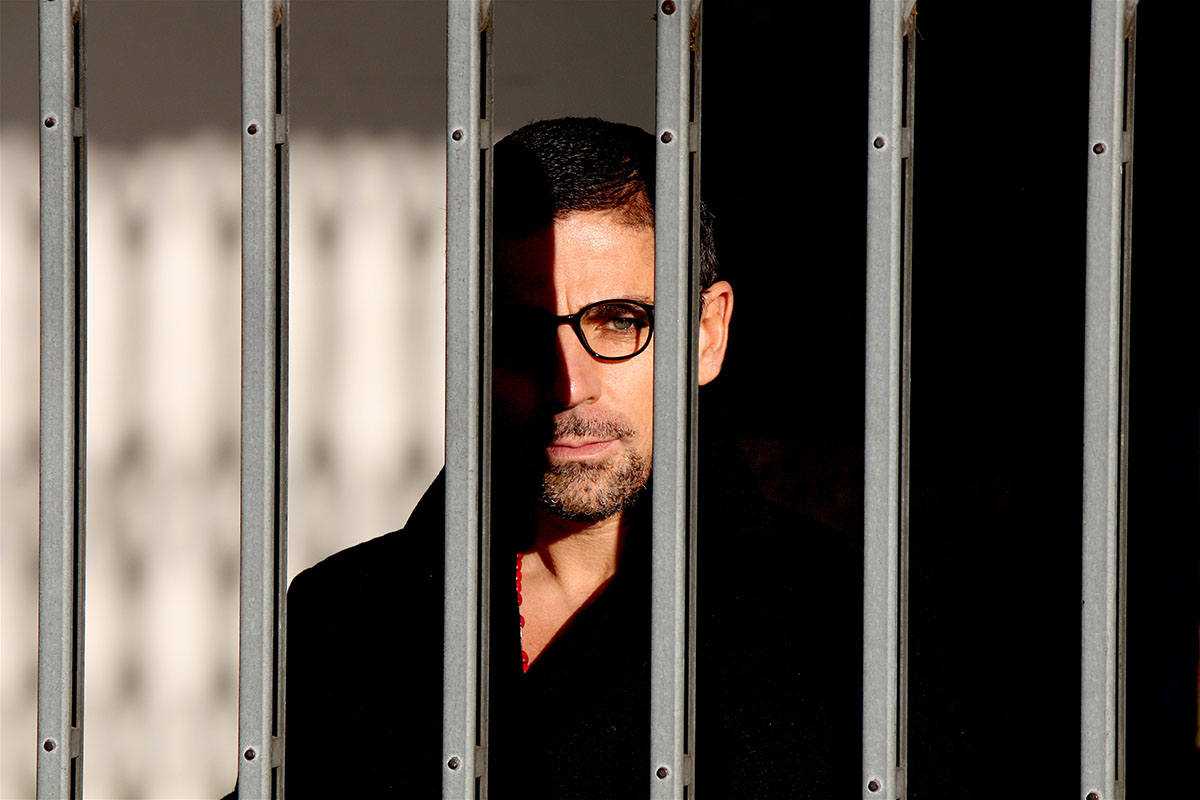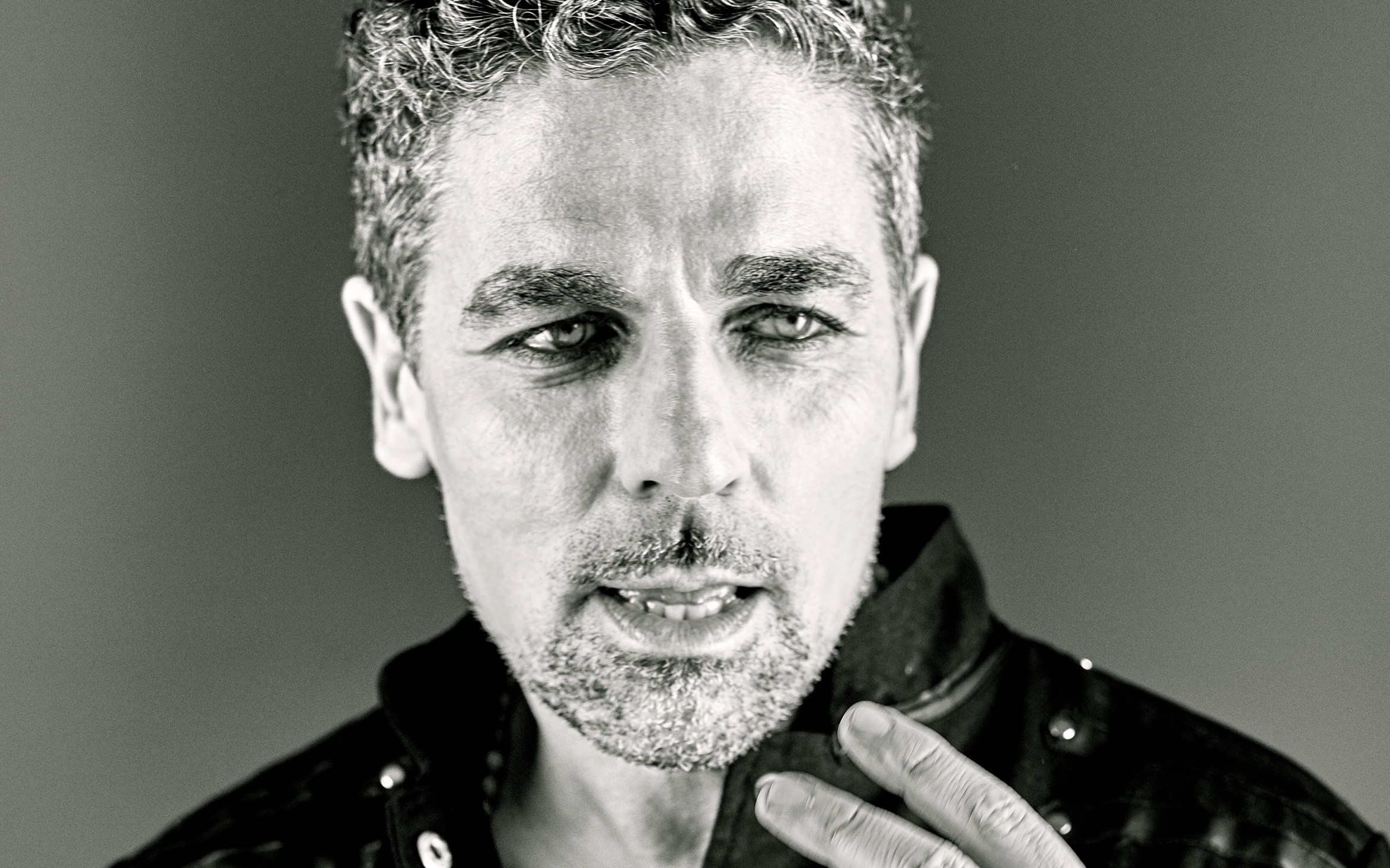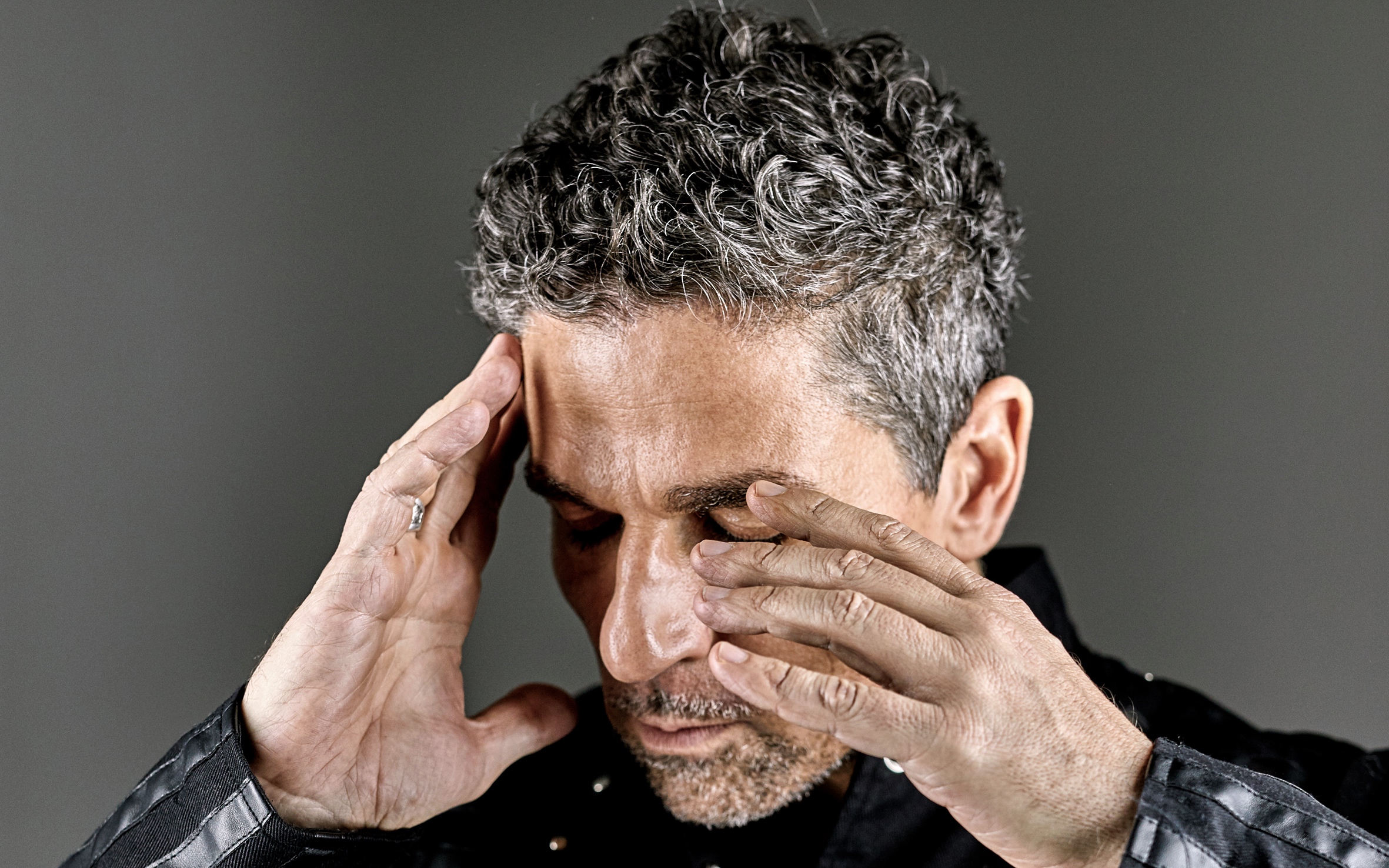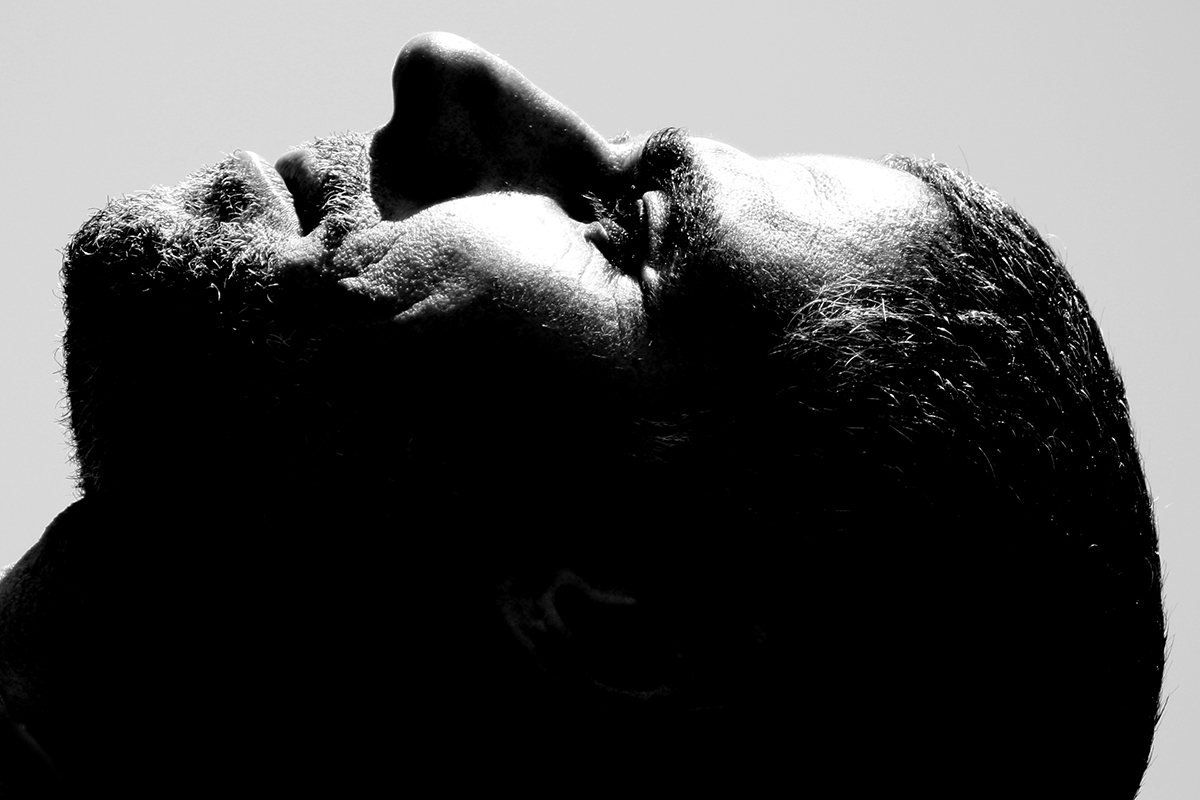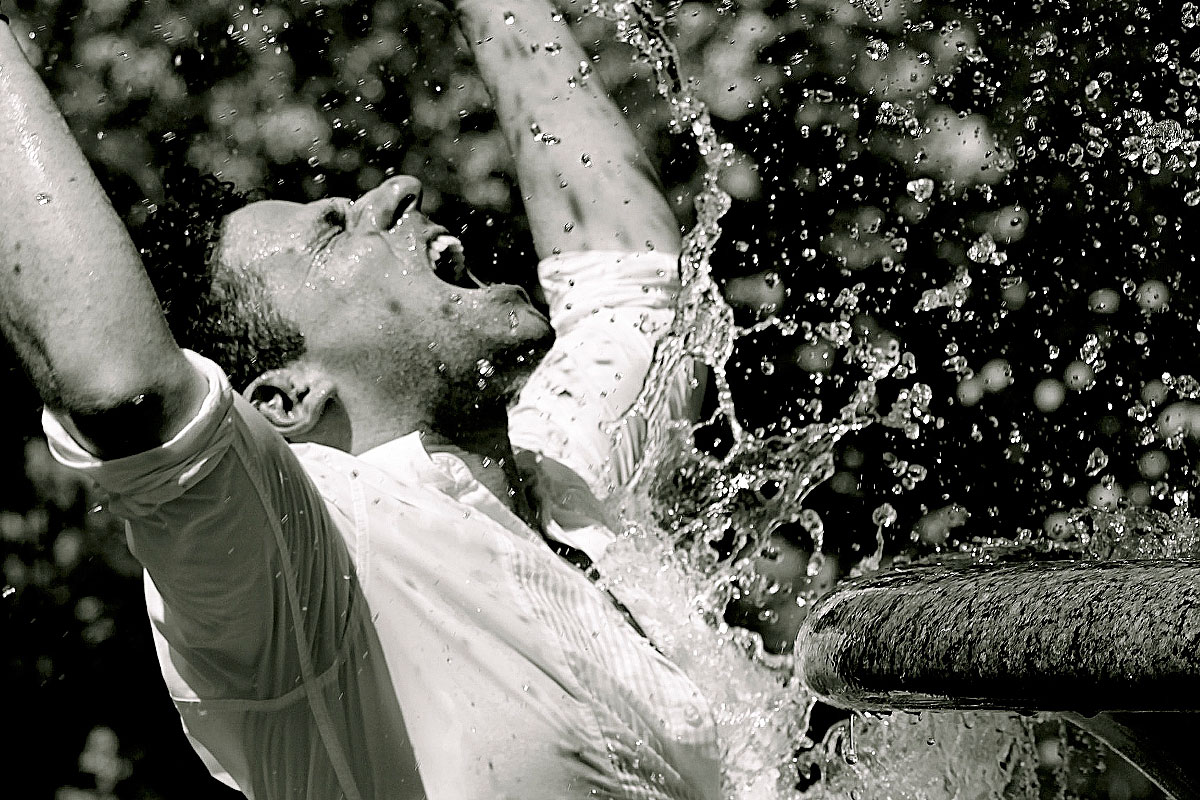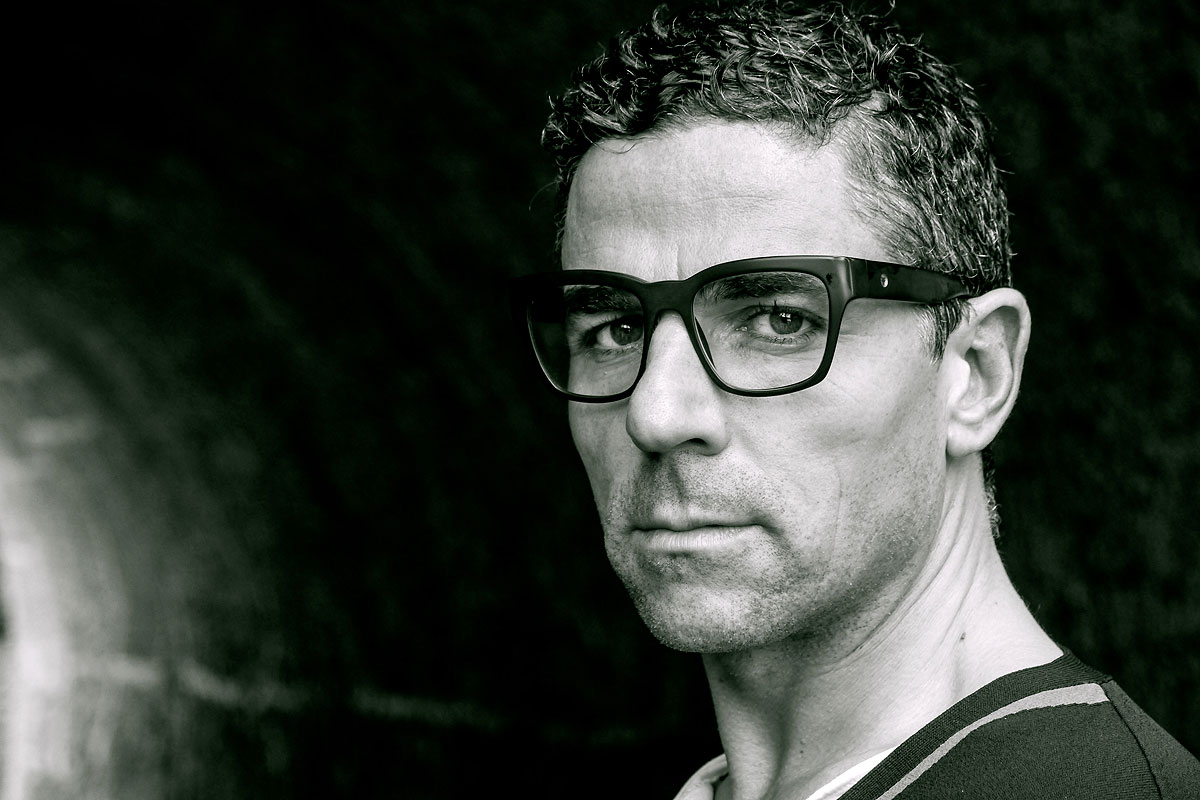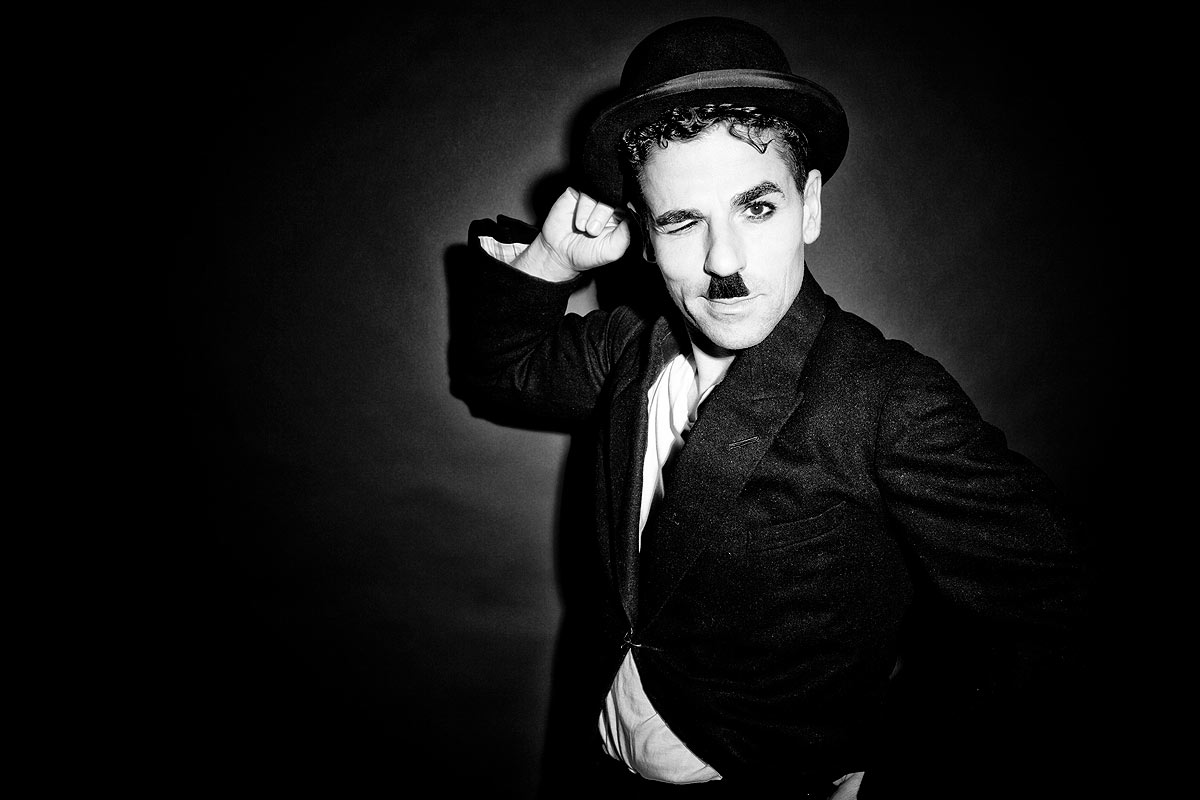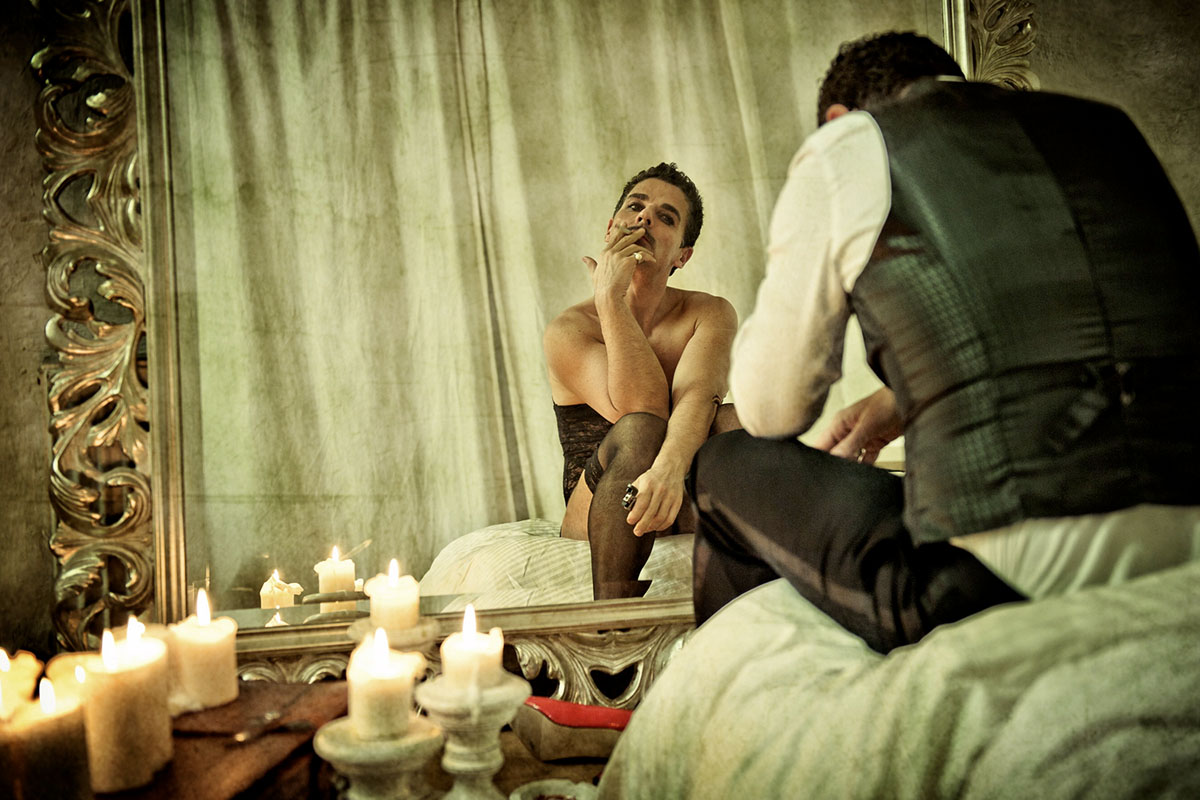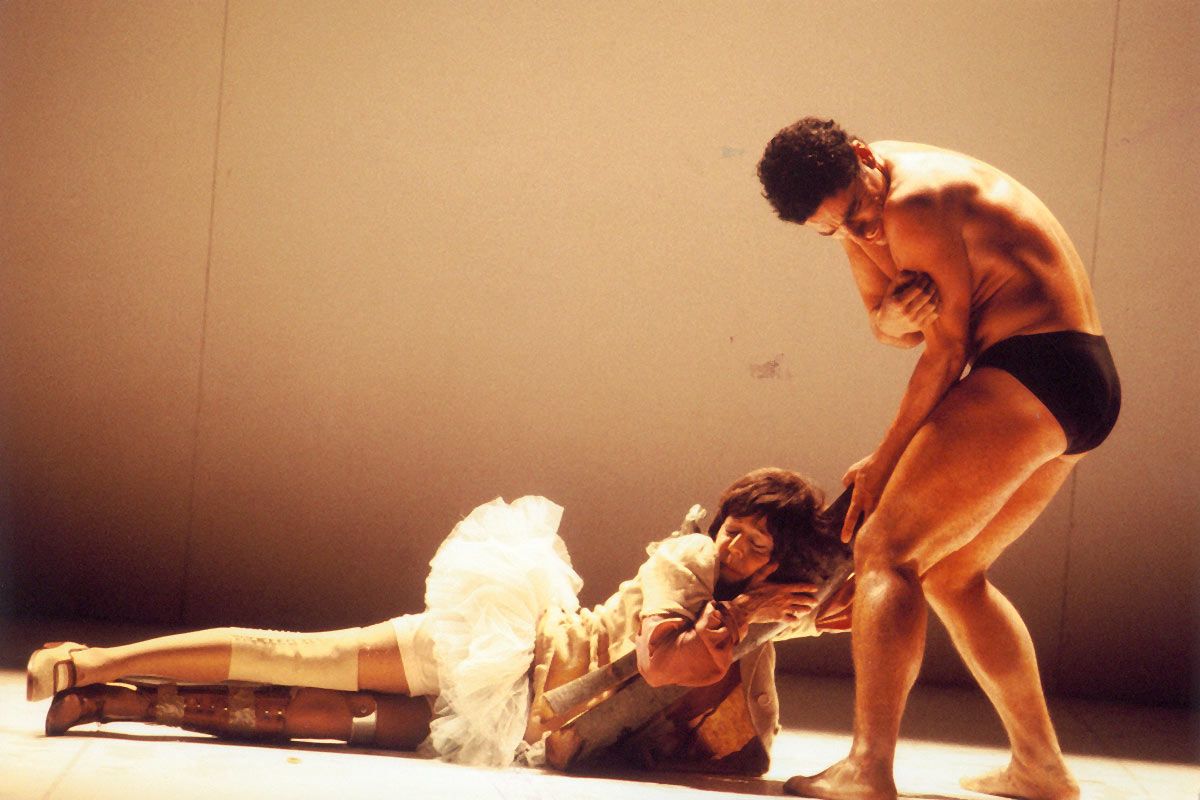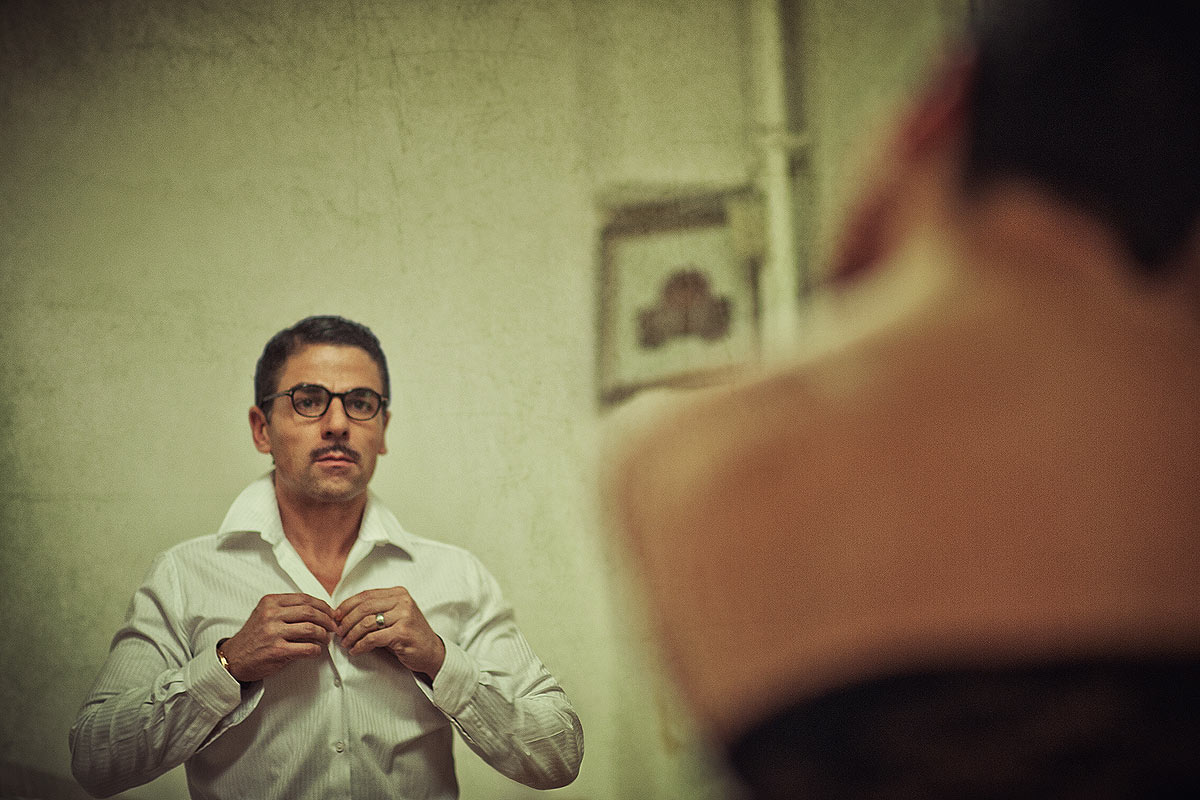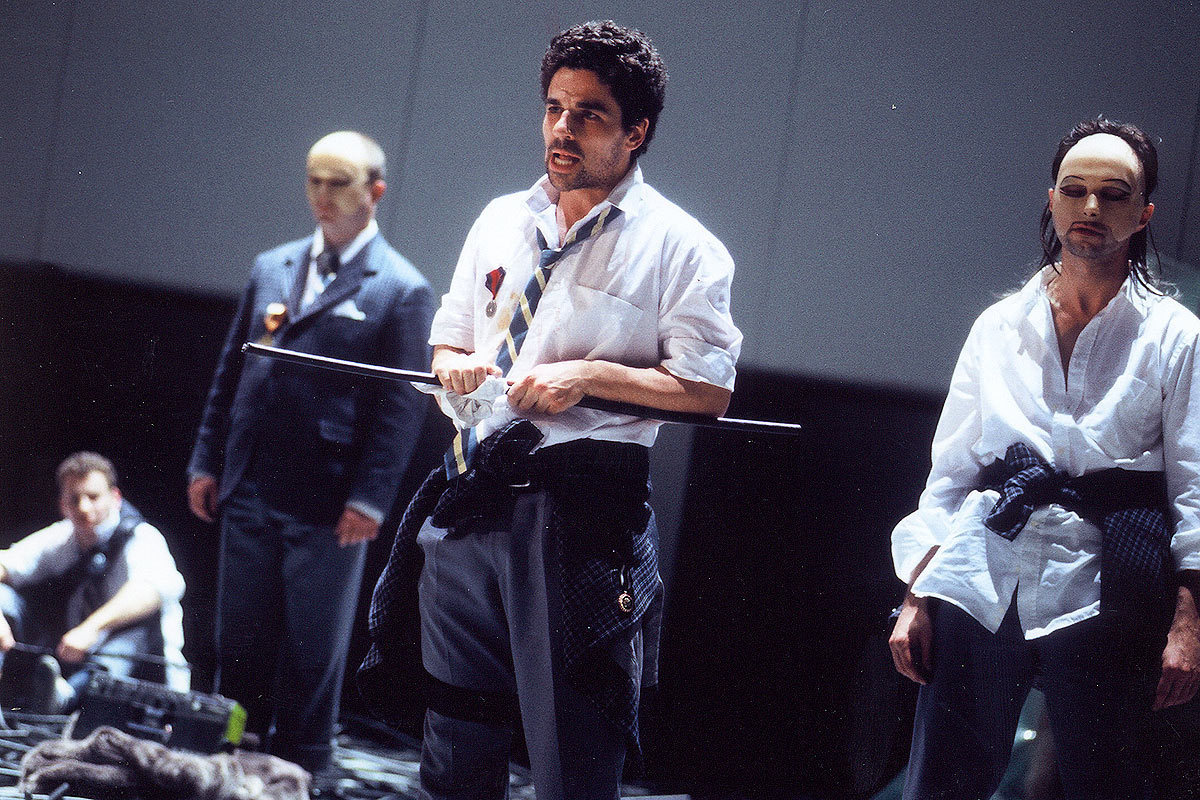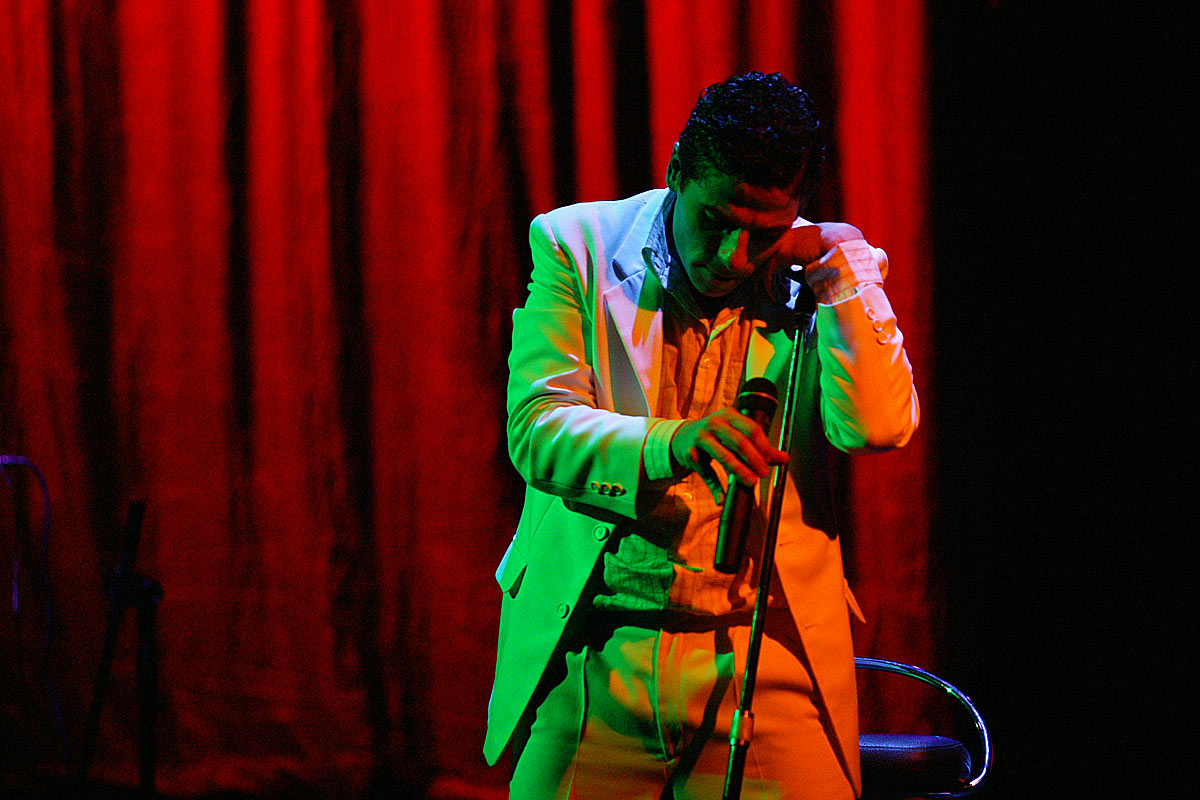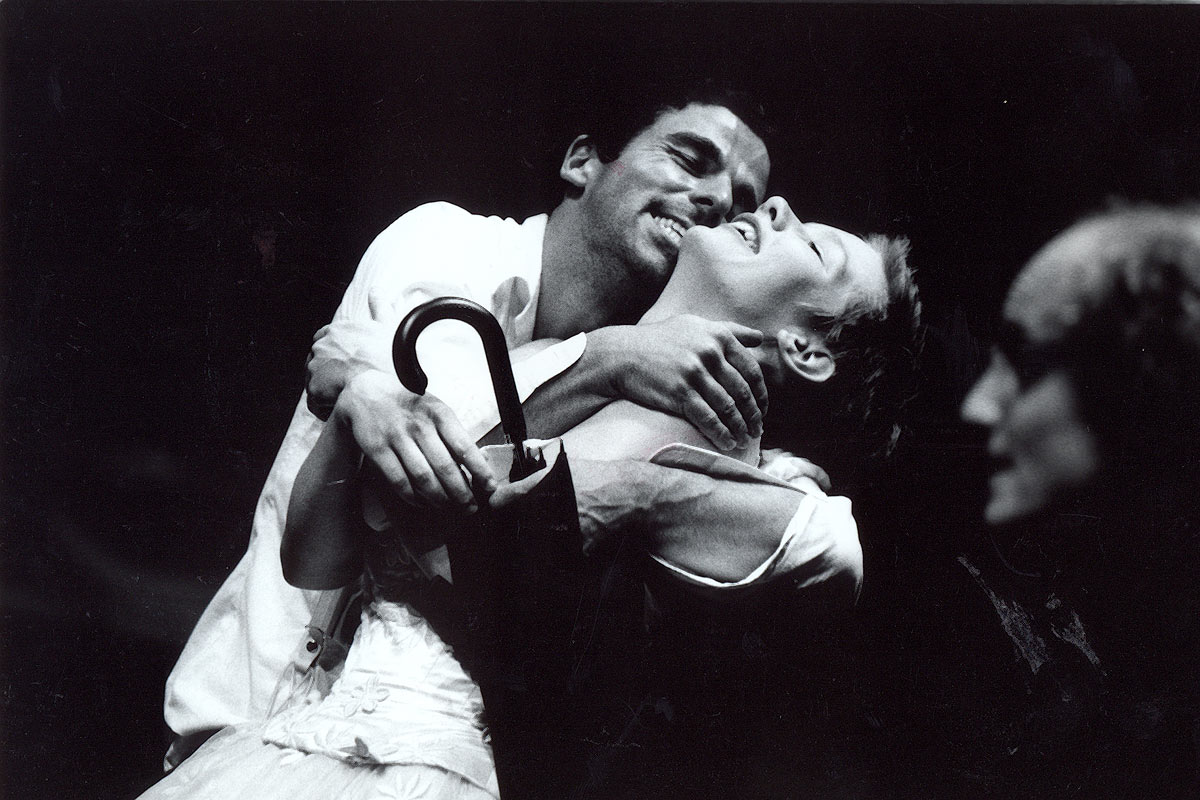 Born: 25th July, 1972
Residence: Berlin
Eyes: Green
Hair: Black
Height: 5' 10" (1.78 m)

 

Languages: German, Italian, French, English
 
Dialects: Swiss (St. Gallen / Zurich), Florentine, Neapolitan
Music Styles: Pop / Chansons
General Driving Licence: (eq. UK Category B)

Ernst Busch Academy of Dramatic Arts, Berlin
1995 – 1999
Voice Acting with Prof. Klein and Mr. Kluckert at the Berliner Synchron Media Academy AkaM, Berlin
2007
Meisner Technique with Mike Bernardin (UK)
since 2008
Combat and Weapons Training with Paul Maurice (UK)
2012

In Germany, Switzerland, Austria and Italy
since 2004
e.g. Berlin, Basel, Zurich, Hanover, Bolzano, Klagenfurt and Lucerne
Theater Basel / artistic director Stefan Bachmann
1999 – 2003
Theater Bremen / artistic director Klaus Pierwoß
1998 – 1999


Stefan Bachmann

Achim von Borries

Bruno Cathomas

Torsten Fischer

Marcel Gisler

Uwe Janson

Josef E. Köpplinger

Johann Kresnik

Tom Kühnel

Sebastian Nübling

Bastian Pastewka

Stefan Pucher

Christina Rast

Michael Rowitz

Raffael Sanchez

Michael Simon

Ferruccio Soleri

Antoine Uitdehaag

A. and L. Wachowski

Lars Ole Walburg

Sönke Wortmann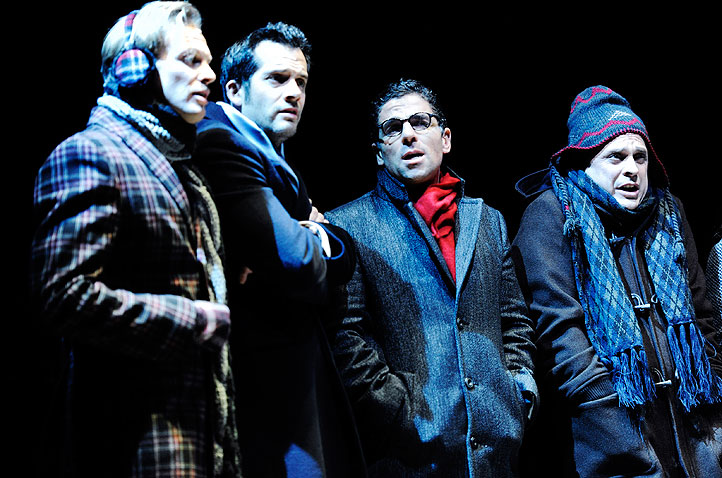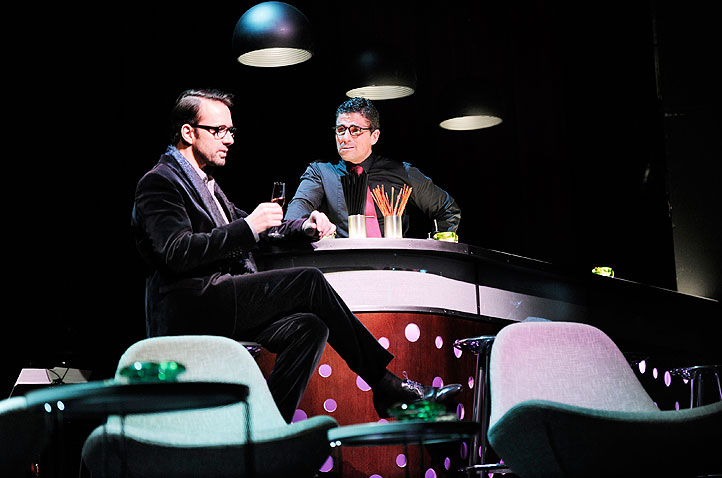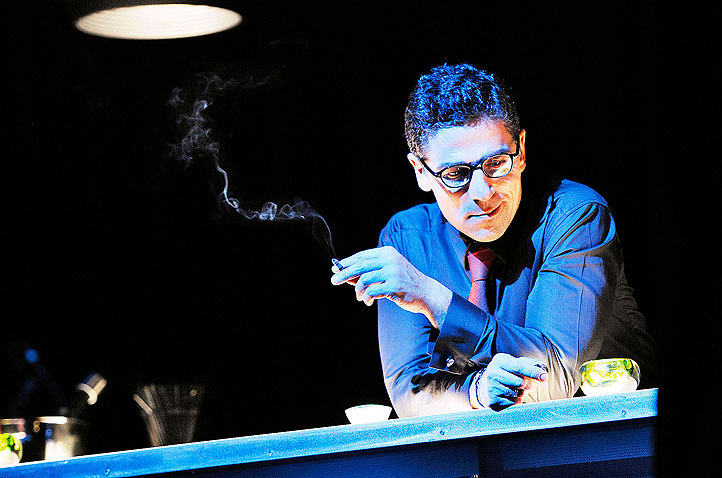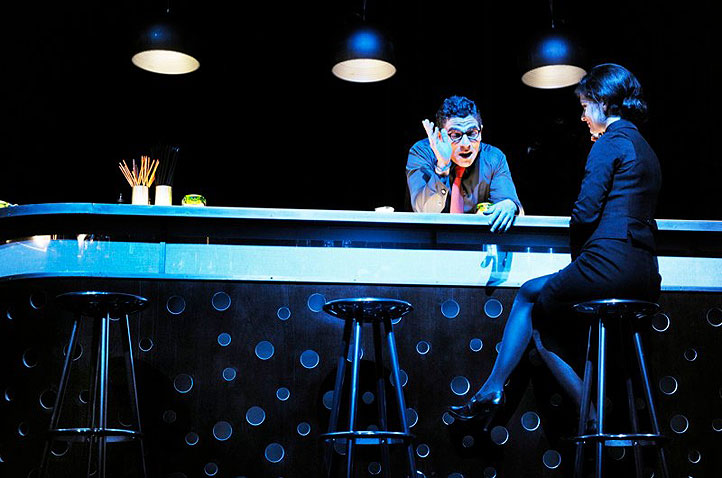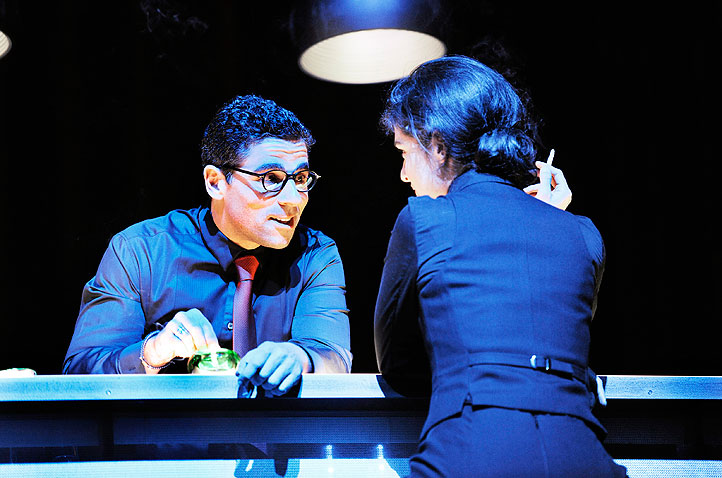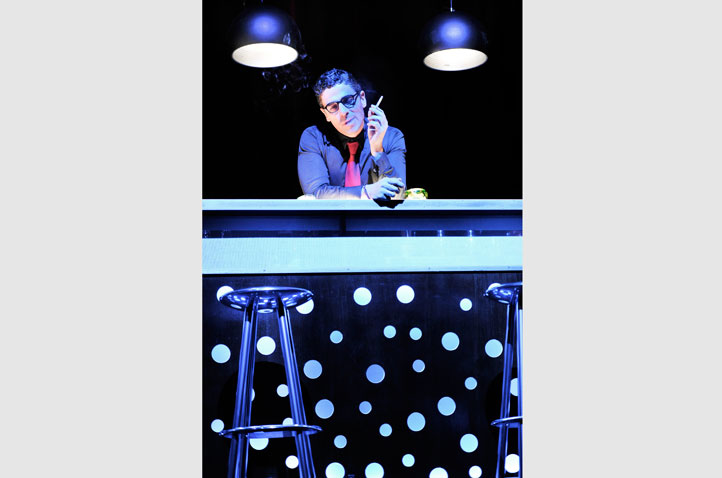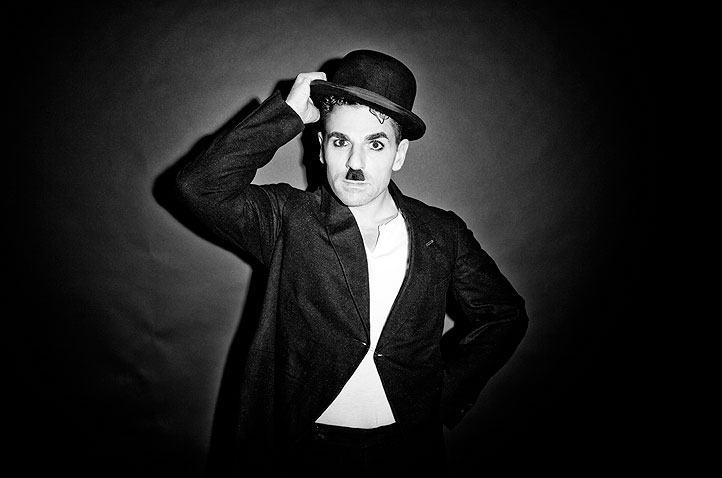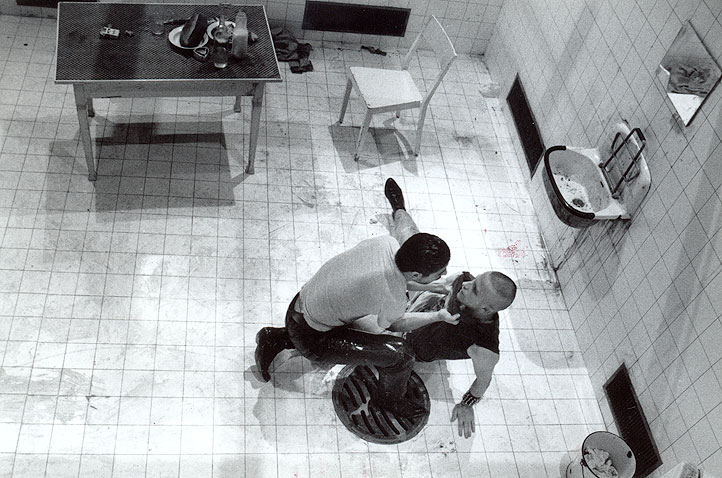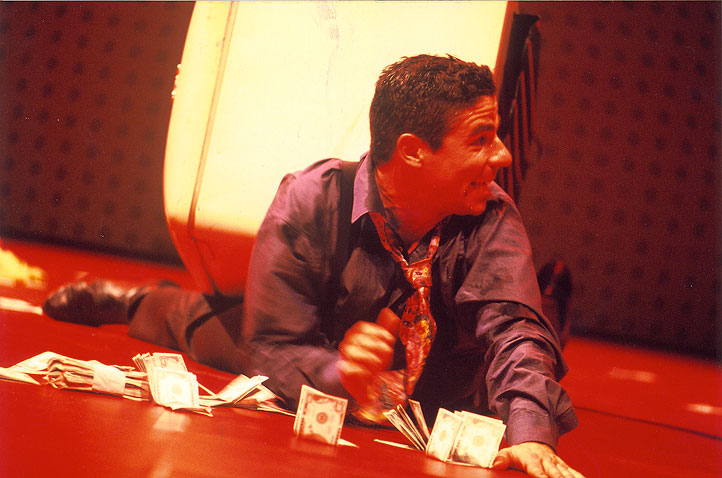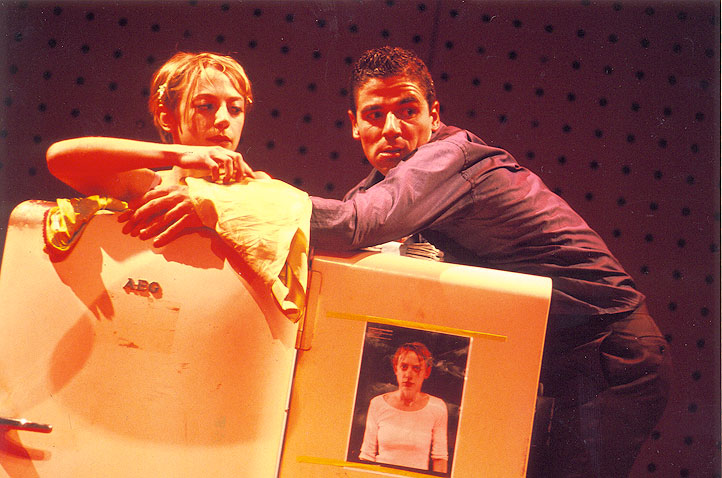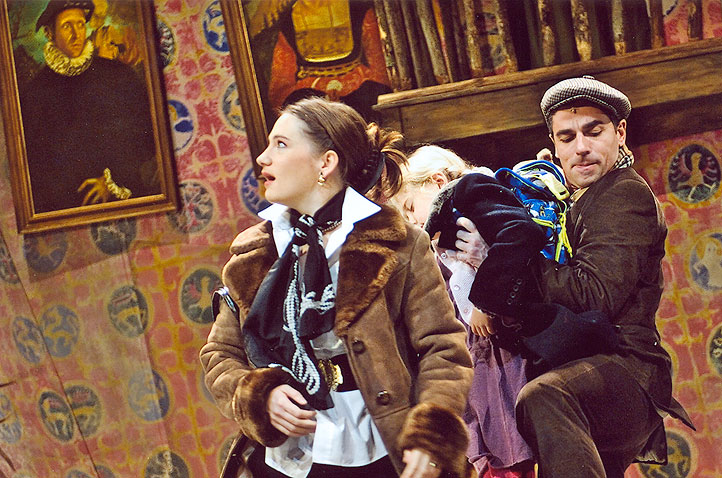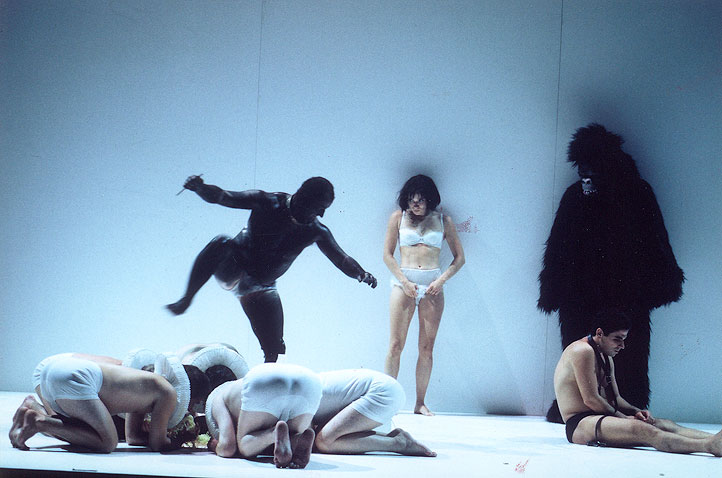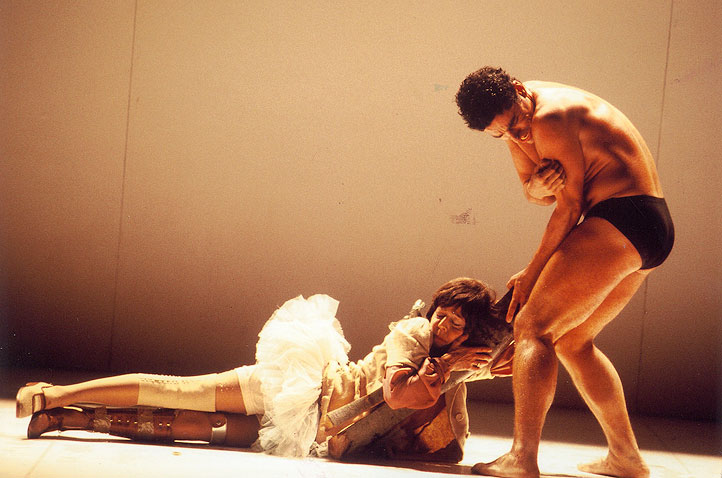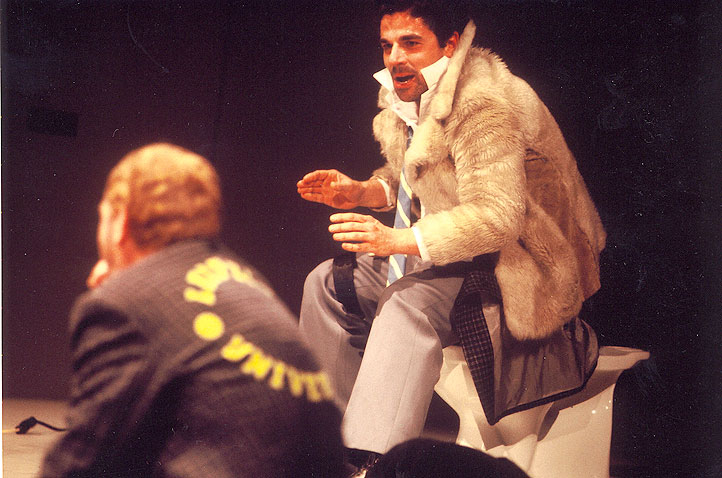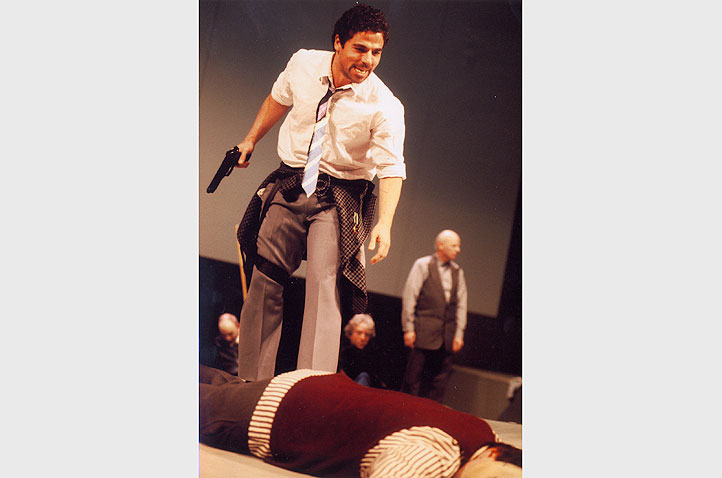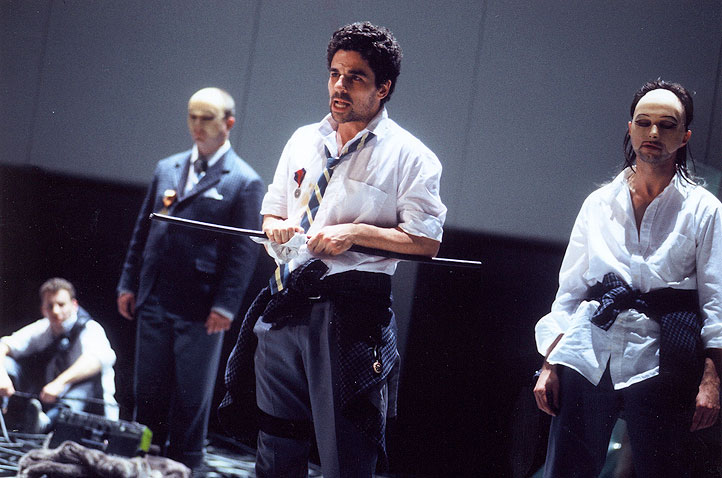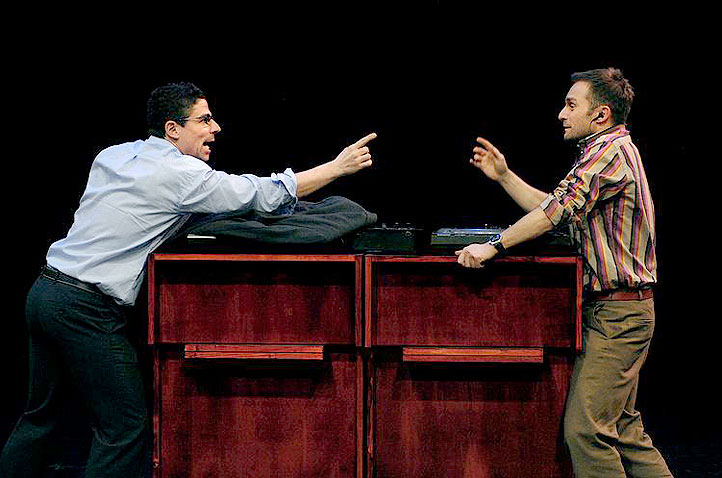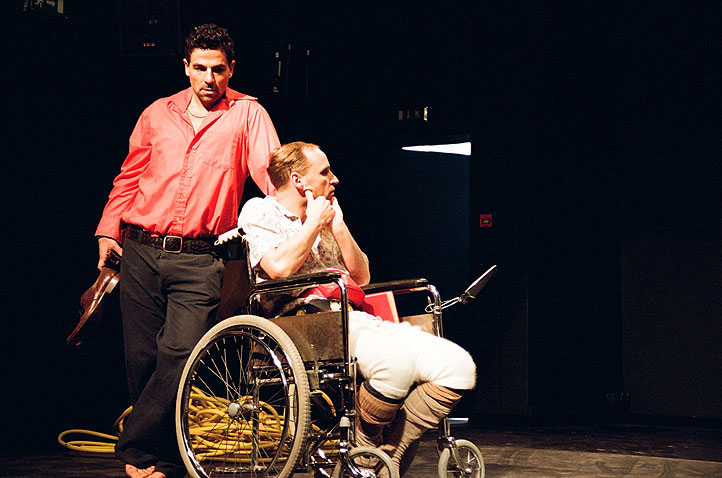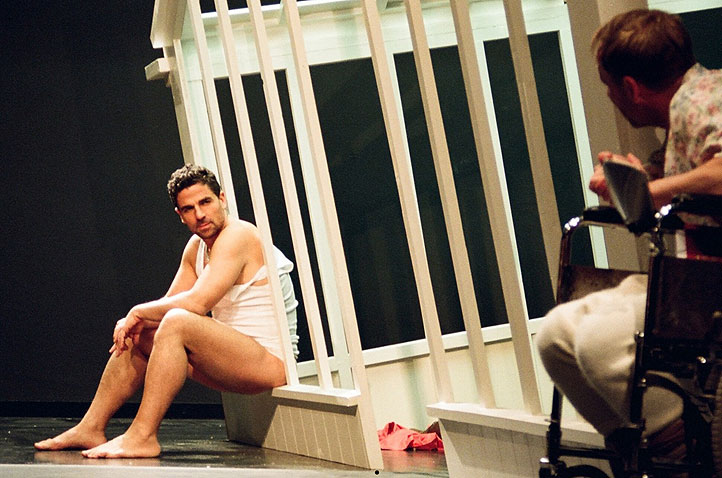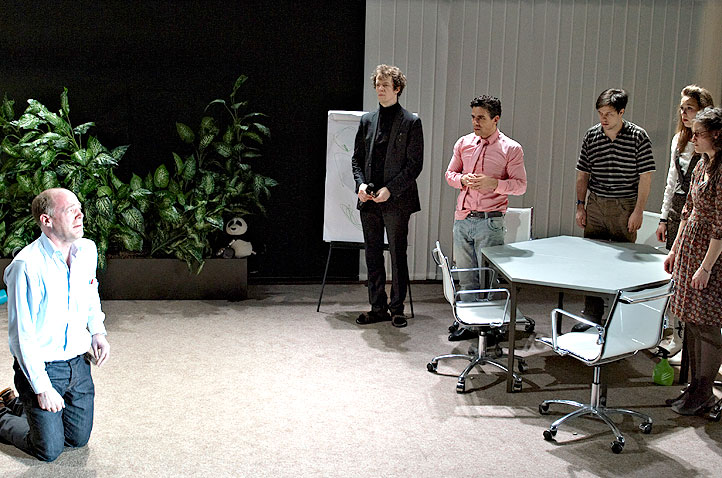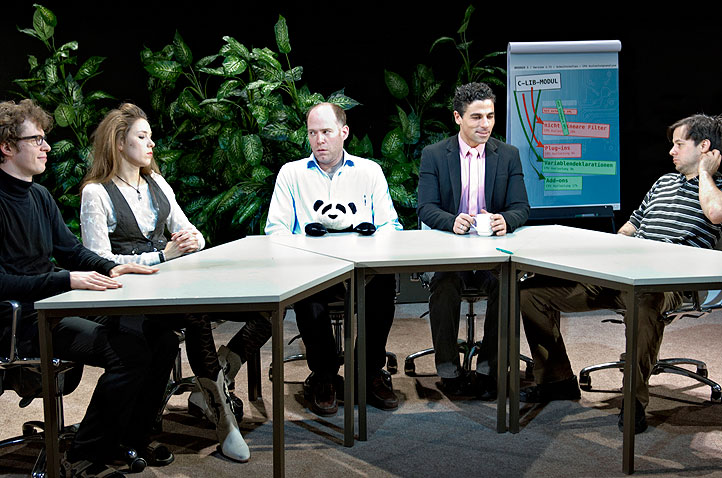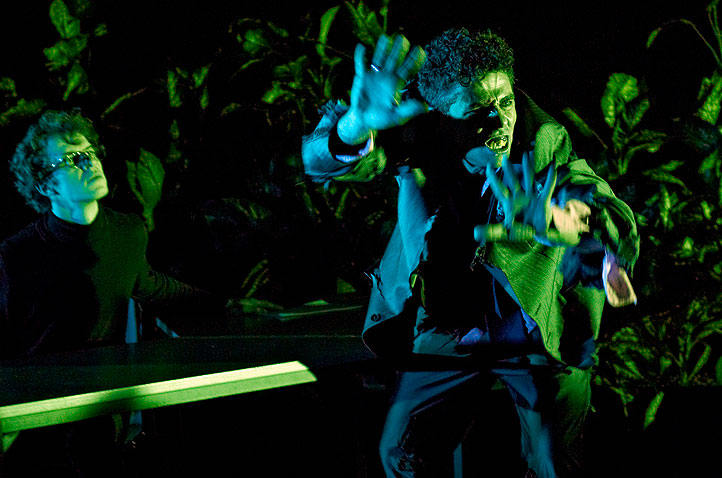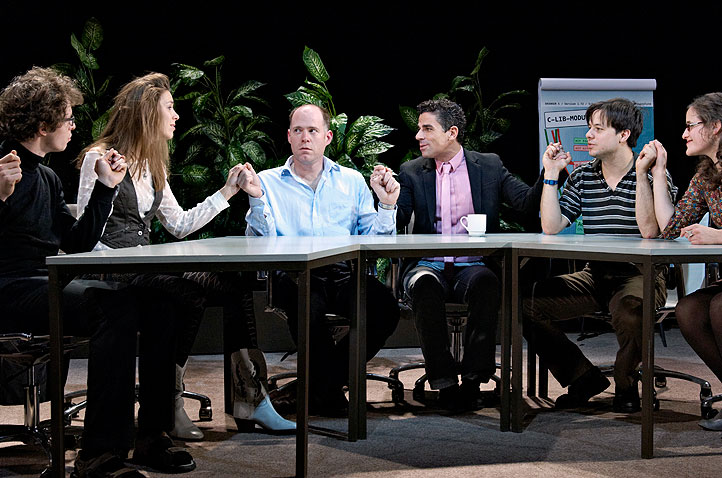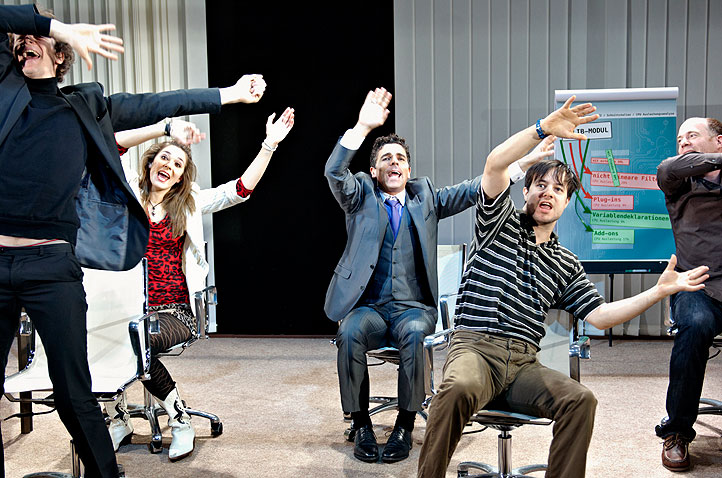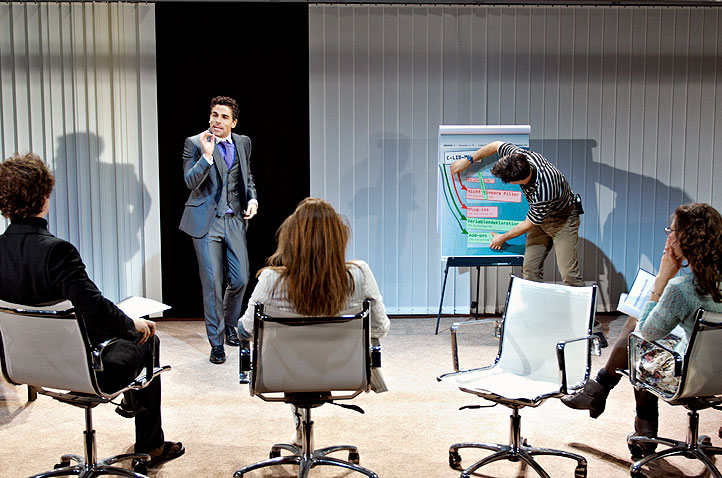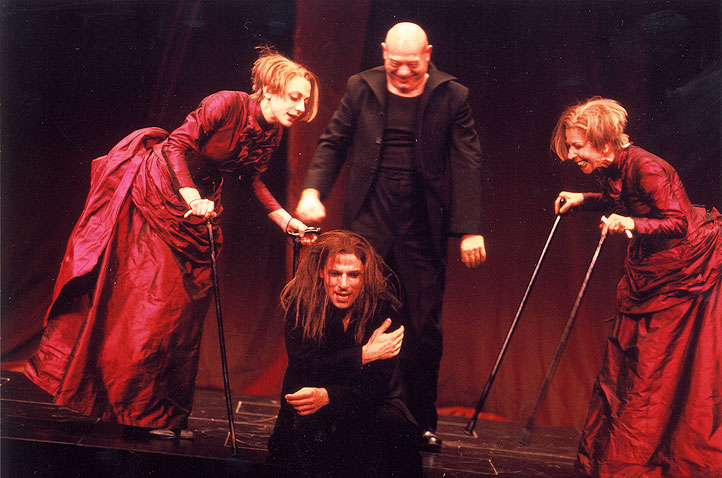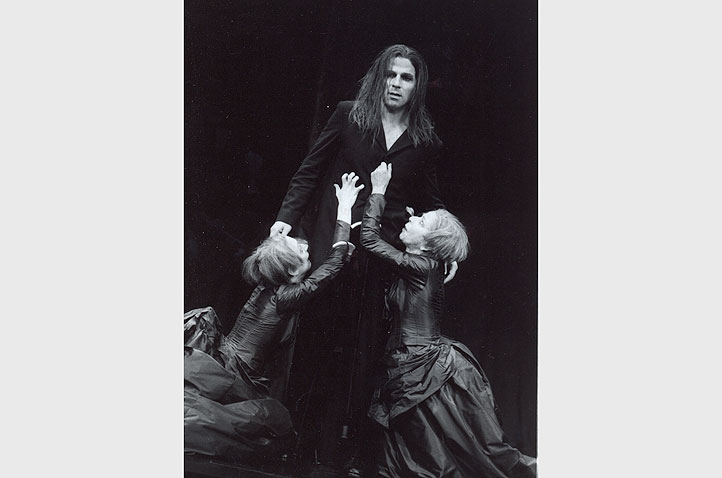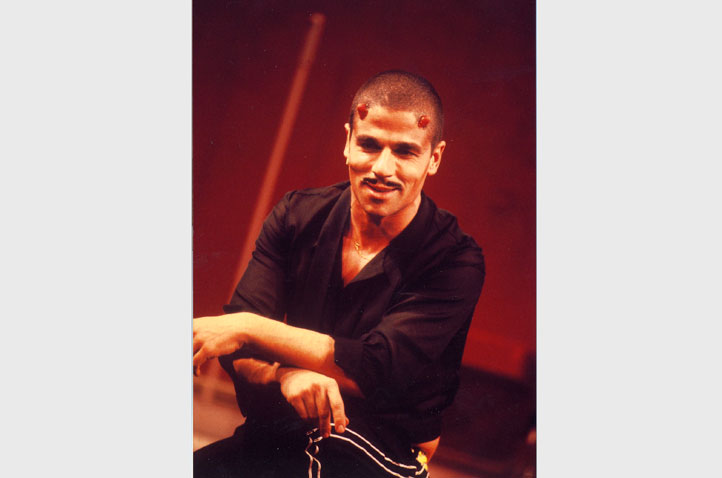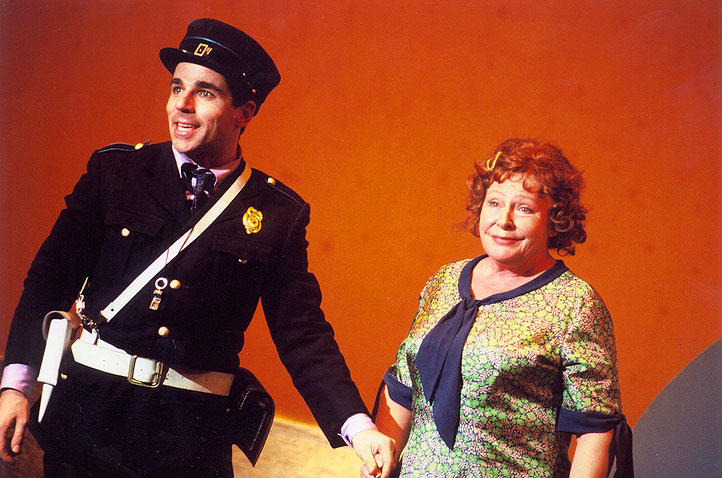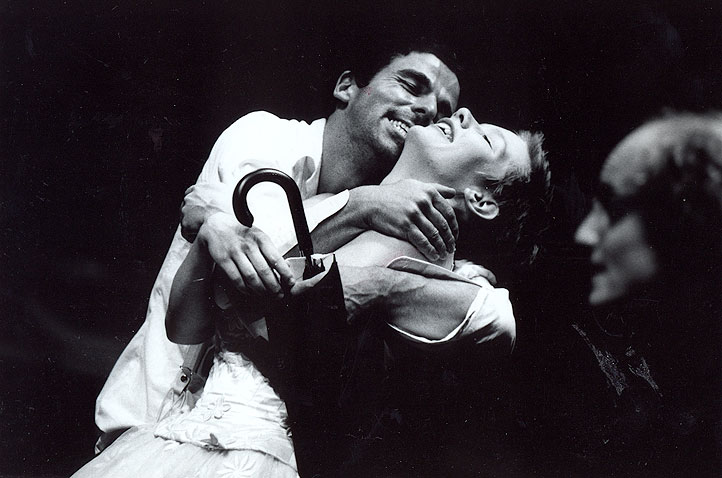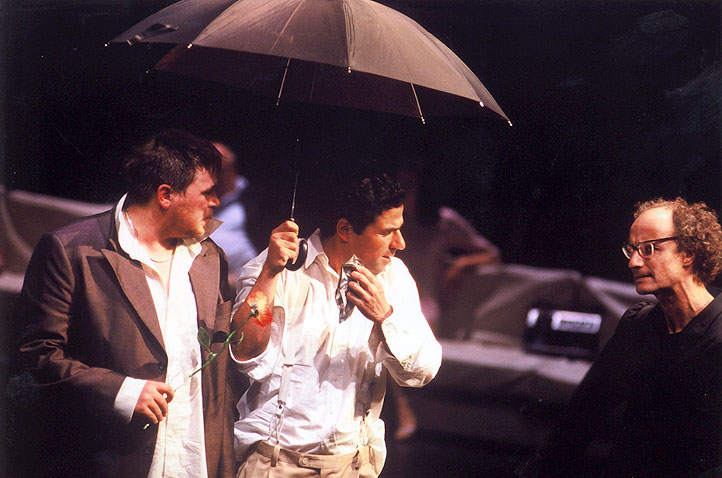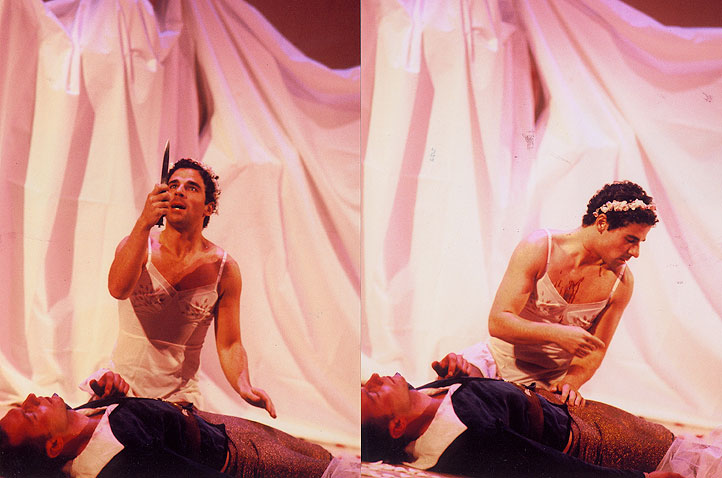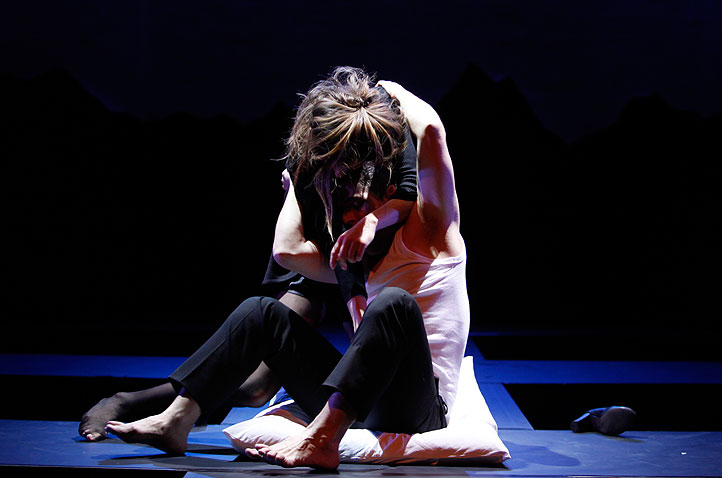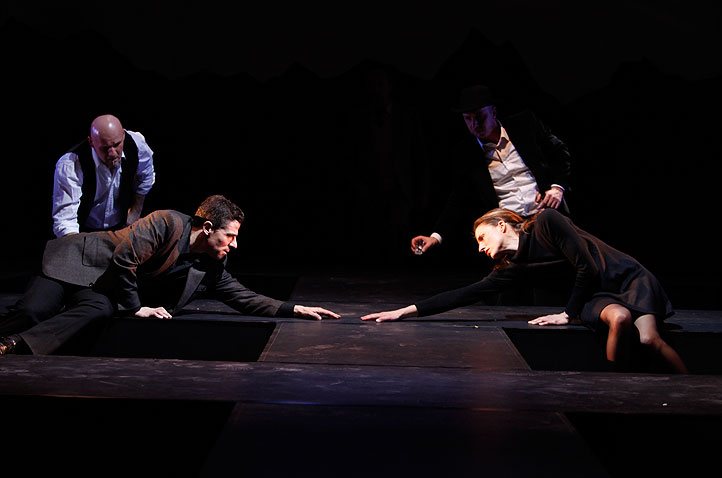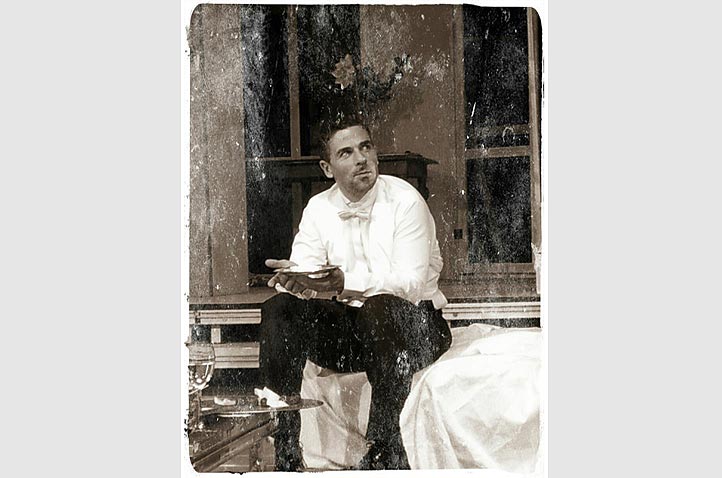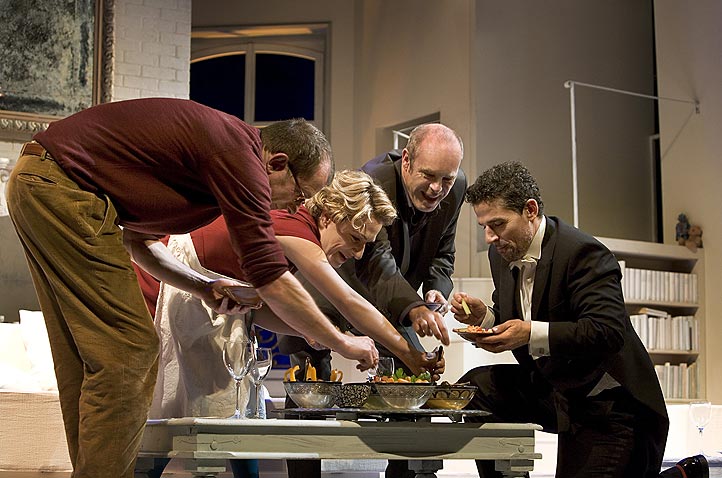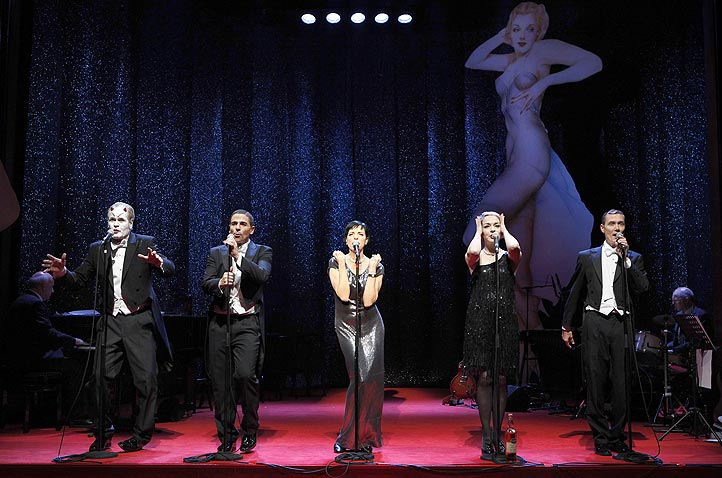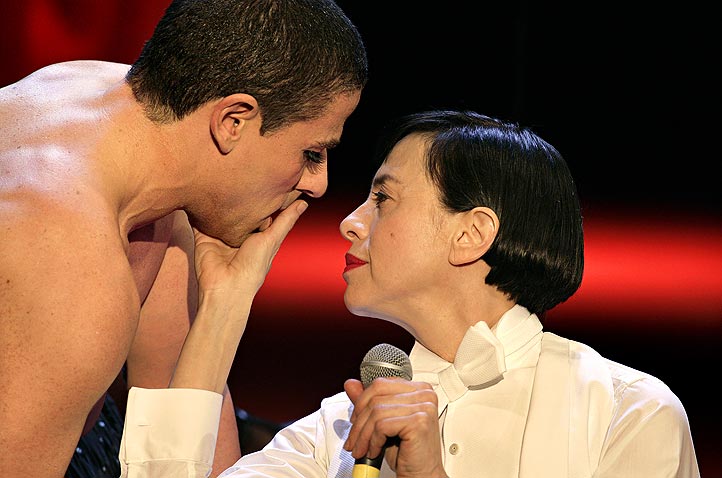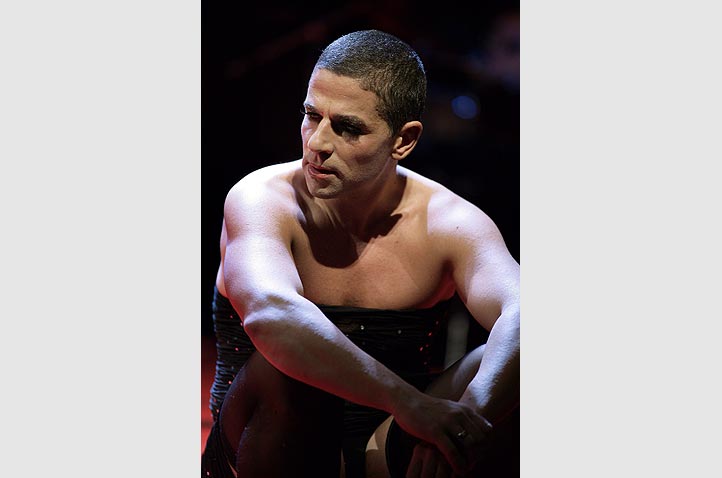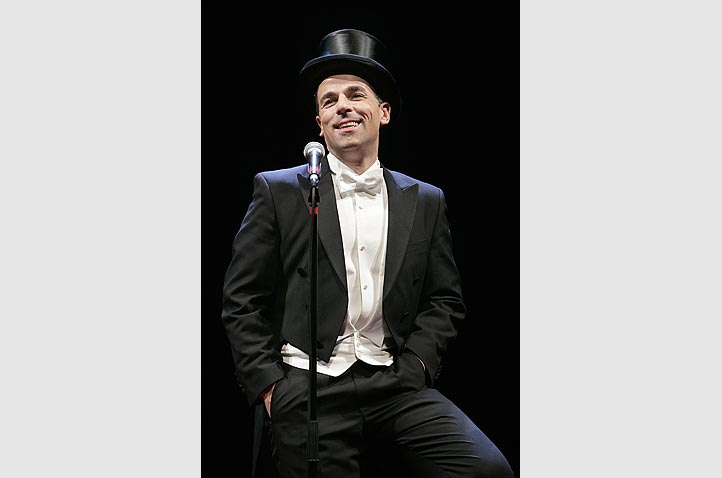 AUF DÜNNEM EIS – Theatergastspiele Fürth
2018
with Roberto Guerra and Petra Kleinert, Regie: Holger Berg
SCHAM  – Pfefferberg Theater Berlin
2017
with Roberto Guerra and Henrik Kairies, cabirio productions
DREIMAL DIE NABELSCHNUR UM DEN HALS – Palace St.Gallen
2016
One-Man-Show from and with Roberto Guerra and Henrik Kairies, cabirio productions
FREEDOM – Gessnerallee Zurich
2015
Role: Speaker, Directed by: Patrick Frank
HILDA – Theater am Halleschen Ufer Berlin
2014
Role: Frank, Directed by: Benjamin Kiss
I DON'T KNOW WHERE I BELONG TO – Renaissance Theater Berlin
2013
Role: Lucien/Tami, Directed by: Torsten Fischer
THE FIRST NAME – Renaissance Theater Berlin
2012
Role: Claude Gatignol, Directed by: Antoine Uitdehaag
THE BOSS OF IT ALL, Staatsschauspiel Hanover
2012
Role: Nalle, Directed by: Tom Kühnel
GERI – Schauspielhaus Zürich
2011
Role: Charly, Directed by: Stefan Bachmann
HERBSTZUCHT – A Play – Theater an der Winkelwiese
2011
Role: Frank, Directed by: Ron Rosenberg
DIE WALSCHE – Vereinigte Bühnen Bozen
2010
Role: Silvano, Directed by: Thorsten Schilling
A MIDSUMMER NIGHT'S DREAM – Theater Klagenfurt
2009
Role: Flute / Thisbe, Directed by: Josef E. Köpplinger
ABSOLUT ZÜRICH – Neumarkt Theater
2008
Role: Luca, Directed by: Christina Rast
THE CANTERVILLE GHOST – Theater Luzern
2006
Role: Heiri B. Oettli, Directed by: Mathis Kramer-Länger
THE LITTLE SHOP OF HORRORS – Theater am Hechtplatz
2005
Role: Audrey II, Directed by: Dominik Flaschka
GILGAMESH AND ENKIDU – Theater zum Westlichen Stadthirschen Berlin
2004
Role: Enkidu, Directed by: Andreas Stadler
PEANUTS – Schwankhalle Bremen
2004
Role: Buddy, Directed by: Erkan Altun
THE SATIN SLIPPER – Theater Basel/Ruhr Triennale
2003
Role: Doña Isabel, Directed by: Stefan Bachmann 
KÜSS MICH, PRINZ (KISS ME, PRINCE) – Theater Basel
2003
Role: Devil, Directed by: Simone Blattner
THE ROBBERS – Theater Basel
2002
Role: Schweizer, Directed by: Lars Ole Walburg
JOHN GABRIEL BORKMAN – Theater Basel/Berliner Theatertreffen
2002
Role: Erhart, Directed by: Sebastian Nübling
THE TEMPEST – Theater Basel
2002
Role: Ferdinand, Directed by: Stefan Bachmann
THE LITTLE WITCH – Theater Basel
2001
Role: Witch, Directed by: Sebastian Nübling
DEAD MAN'S BLUFF – Theater pupille
1995
Role: Felix, Directed by: Marco Giacopuzzi

»DEAD MAN'S BLUFF«
by Mikhail Volokhov, Tagesanzeiger
»Due to their superb acting and the seesaw of their emotions, Roberto Guerra and Björn Freiberg hold their audience spellbound throughout the show … By their nuanced performance, which undulates between reality and ripping yarn, they bring the audience to the edge of their seats, generating almost unbearable suspense… «
---
»KISS ME, PRINCE – AN EVENING OF SONGS«
Basler Zeitung
» … then suddenly Roberto Guerra – whose performance with the excellent Basel ensemble has been a real eye-catcher from the start – enters the stage and dominates the action from that moment on. Be it the rock track "Fire", the classic "I Put A Spell On You", reinterpreted by Guerra and the wonderful Bettina Stucky in a stunning duet, or the Udo Jürgens hit song "Und Immer Wieder Geht Die Sonne Auf", in the course of this entertaining, intelligent show, Guerra delivers highlight after highlight.«
---
»THE SATIN SLIPPER«
by Paul Claudel, Süddeutsche Zeitung
»This production is an event. An eight-hour theatre marathon featuring outstanding actors: Maria Schrader, Sebastian Blomberg, Josef Ostendorf, Silvia Fenz, Jens Albinus, Peter Kern, Traugott Buhre, Roberto Guerra … Guerra plays Doña Isabel – bored, frustrated, decadent, disappointed in love – a touching performance.«
---
»GILGAMESCH AND ENKIDU«
Berliner Zeitung
» … Roberto Guerra's performance of Enkidu as a boisterous nature boy is vigorous, forceful and compelling.«
---
»THE LITTLE WITCH«
Basler Zeitung
» It is to the Theater Basel's great credit that unlike other theatres, it does not misapply this fairy-tale production as a training ground for young talents, but employs some of its best actors in it: Bruno Cathomas, Jürg Kienberger and Roberto Guerra.«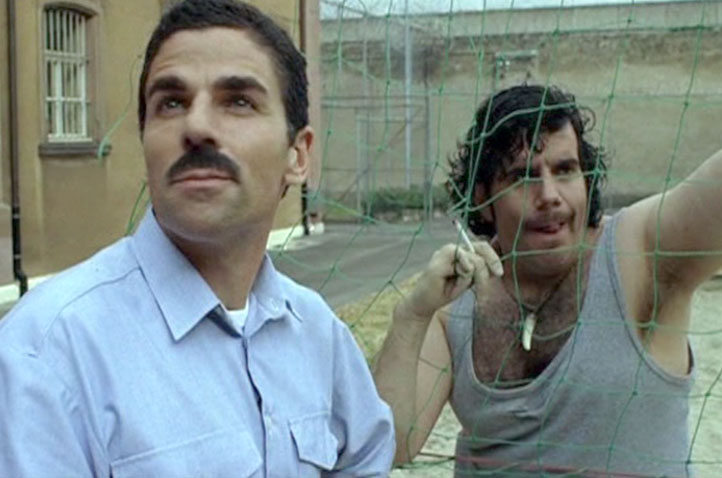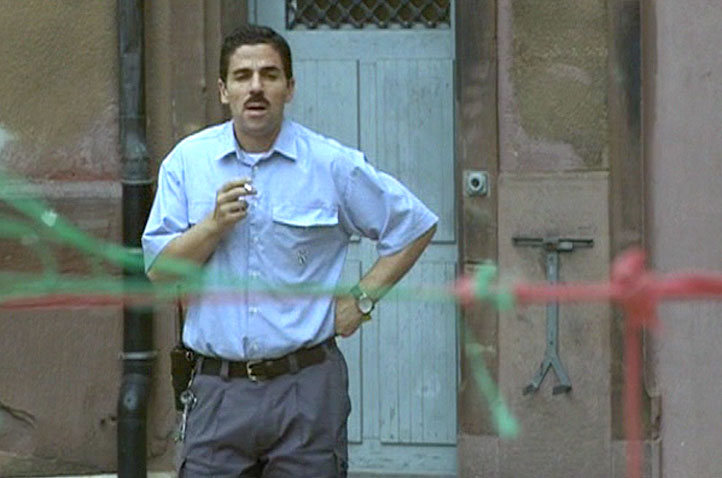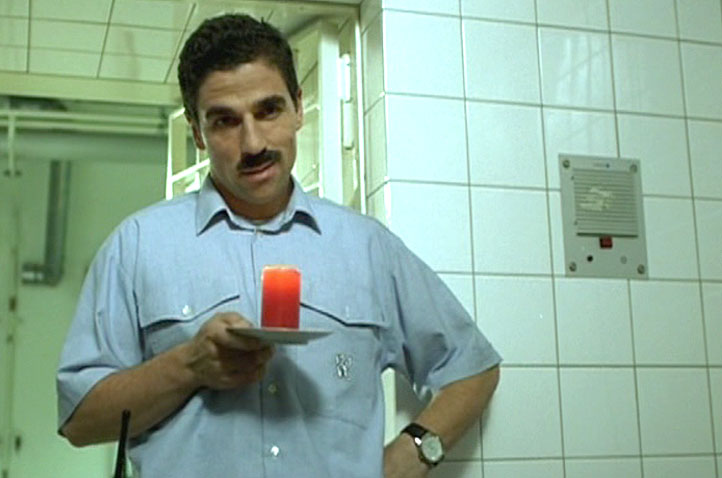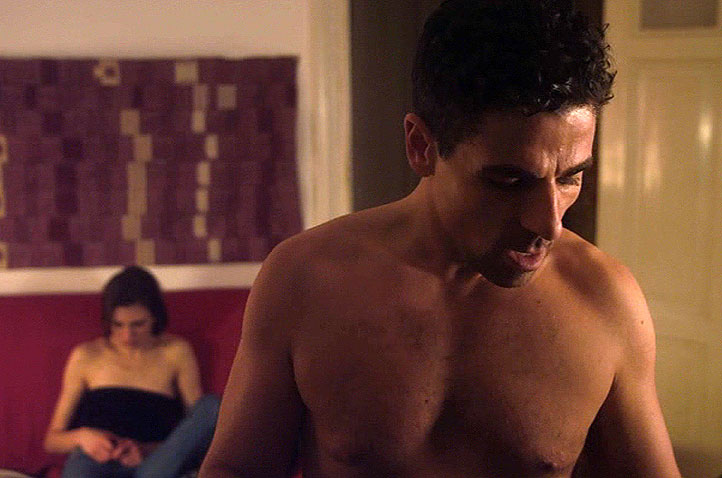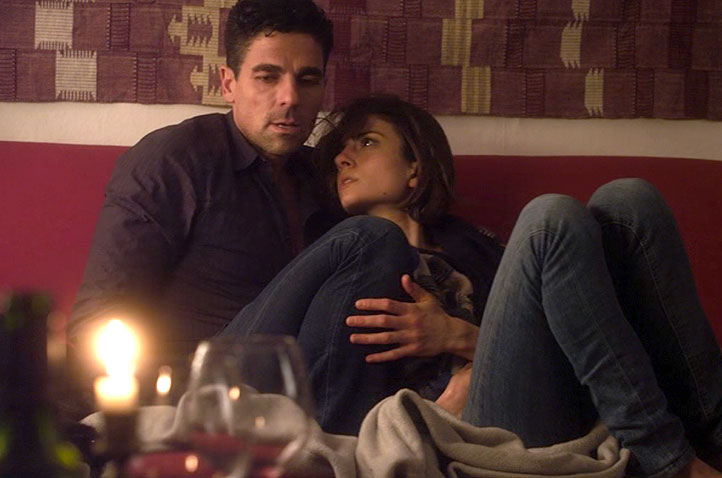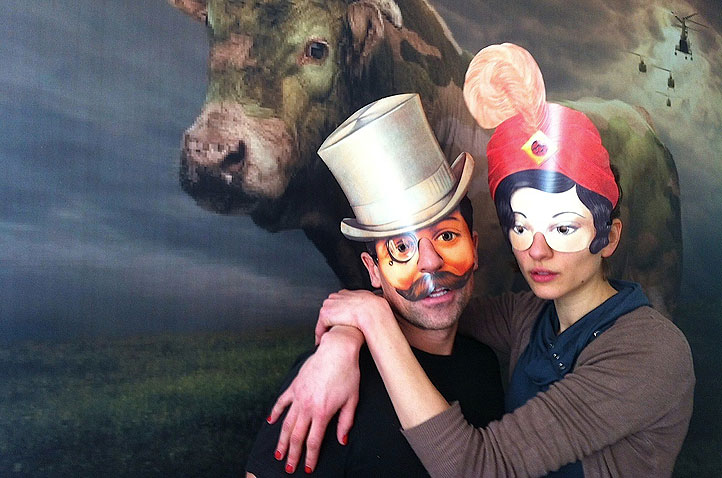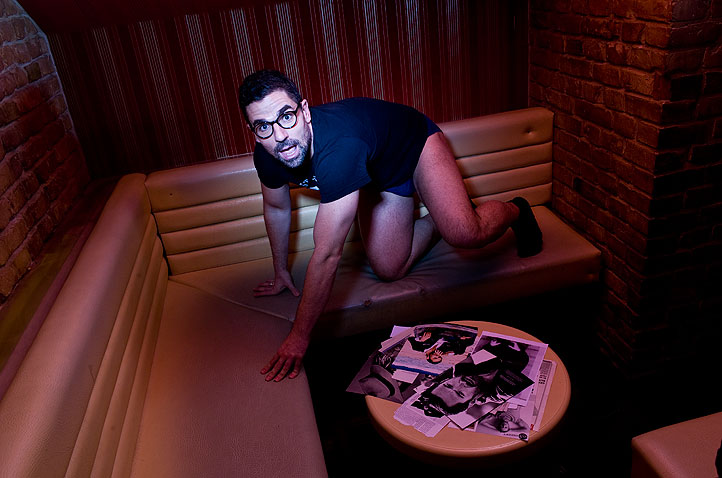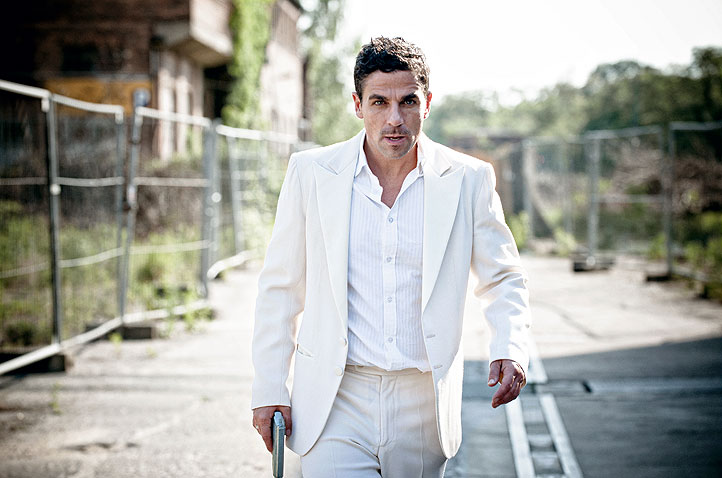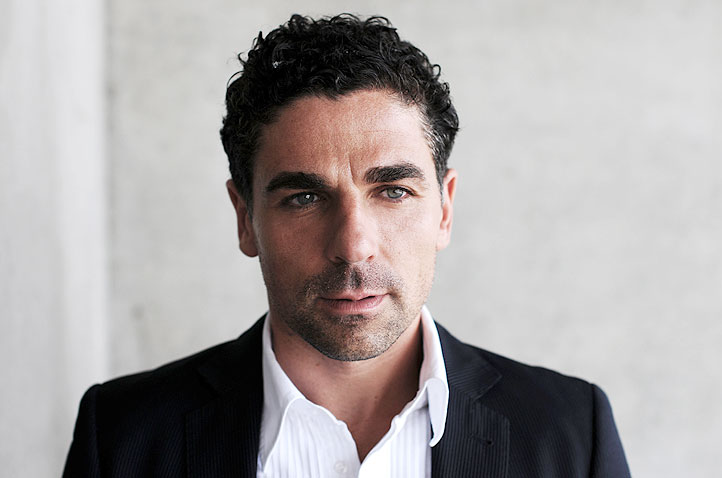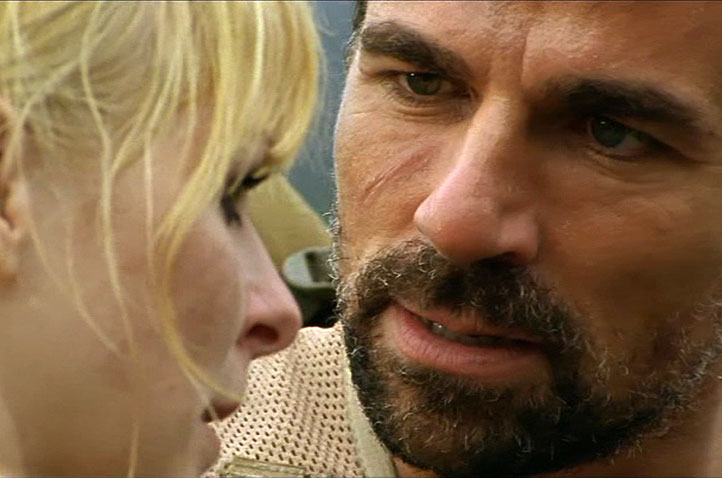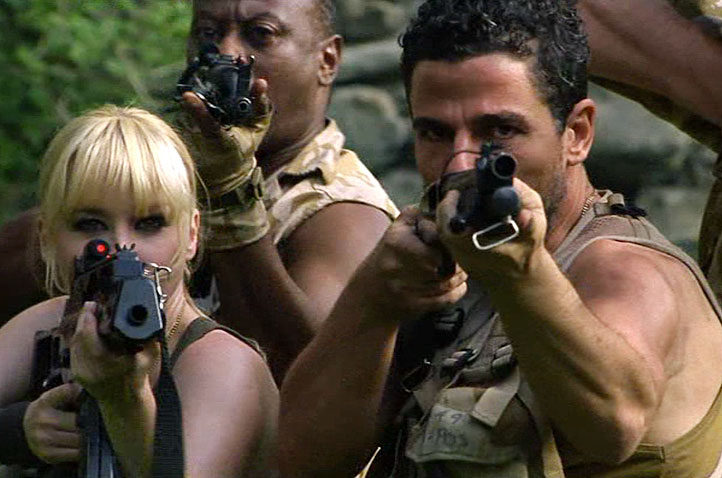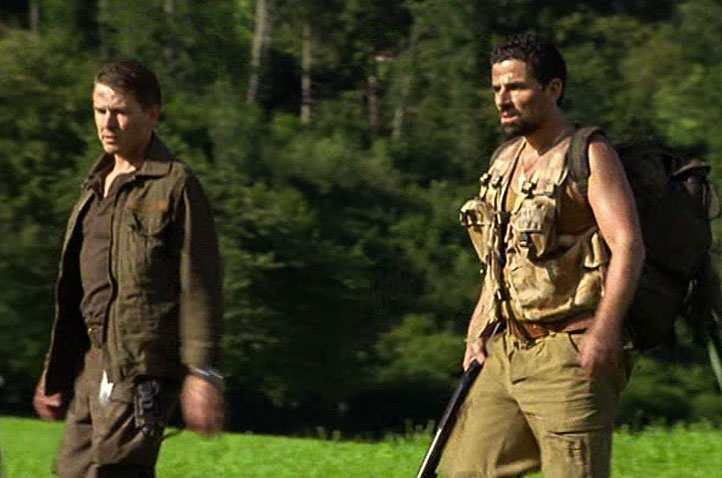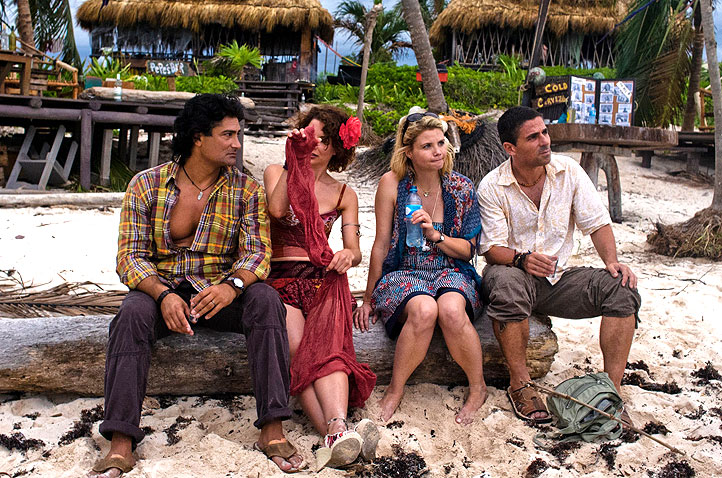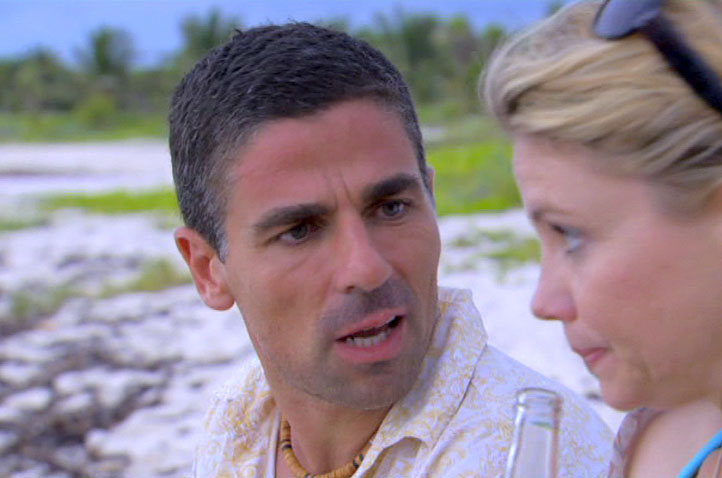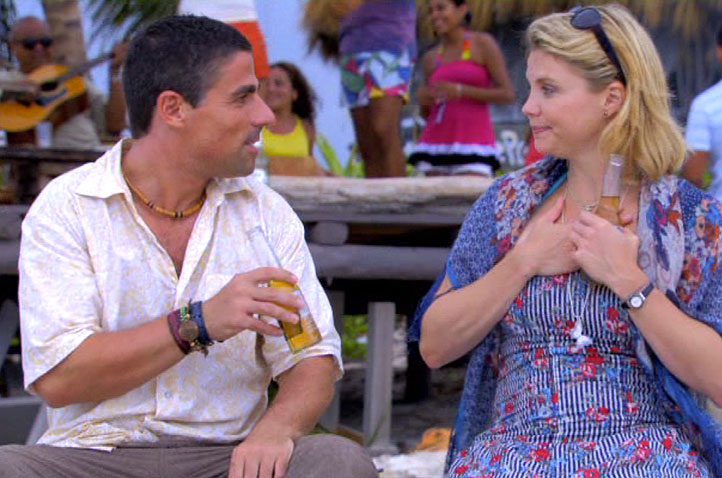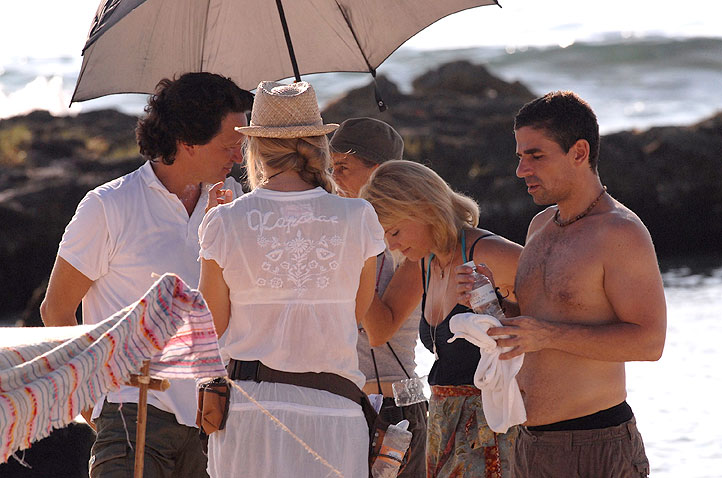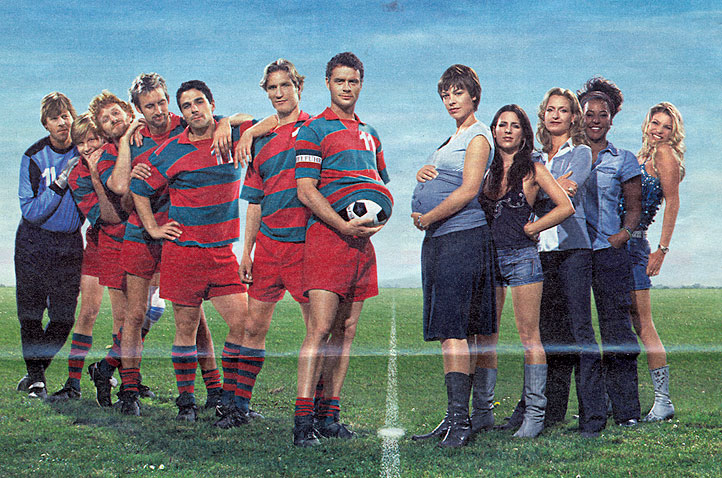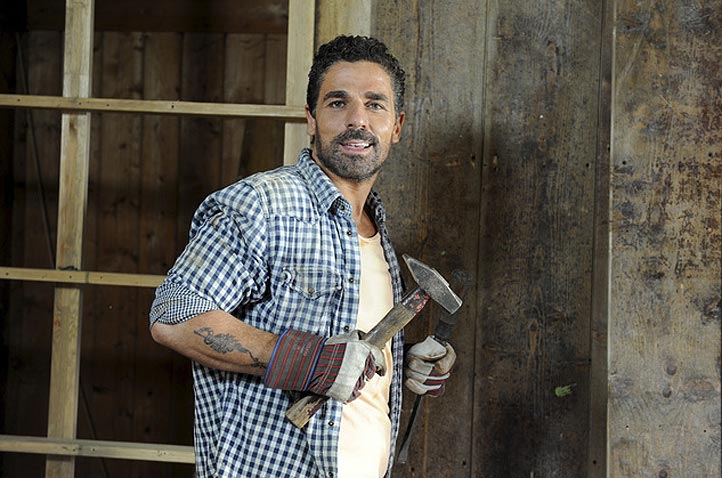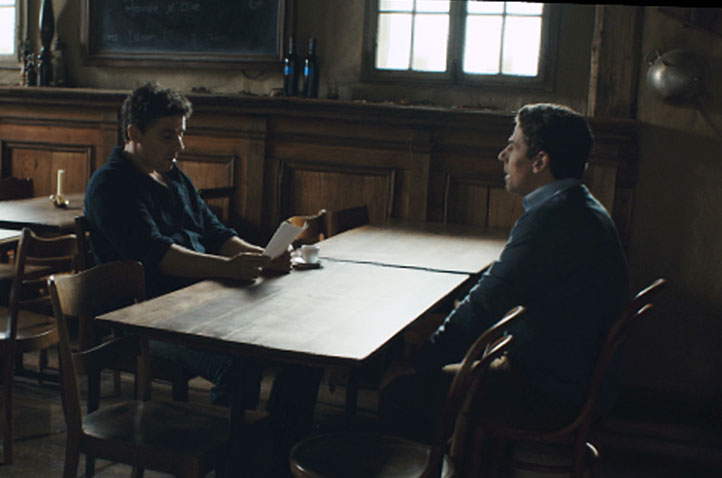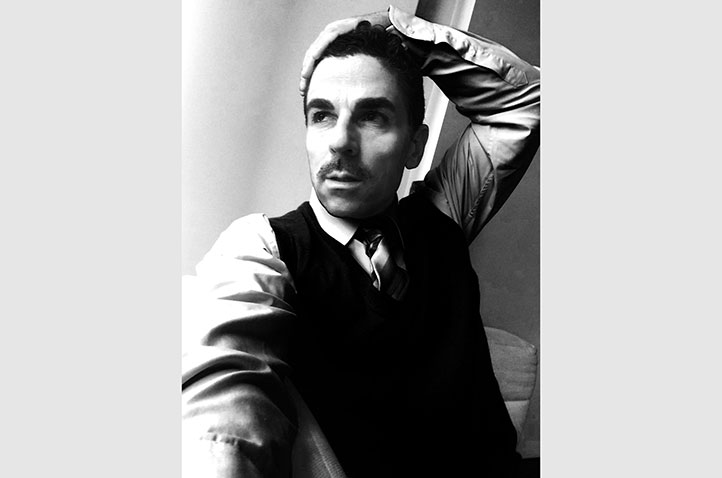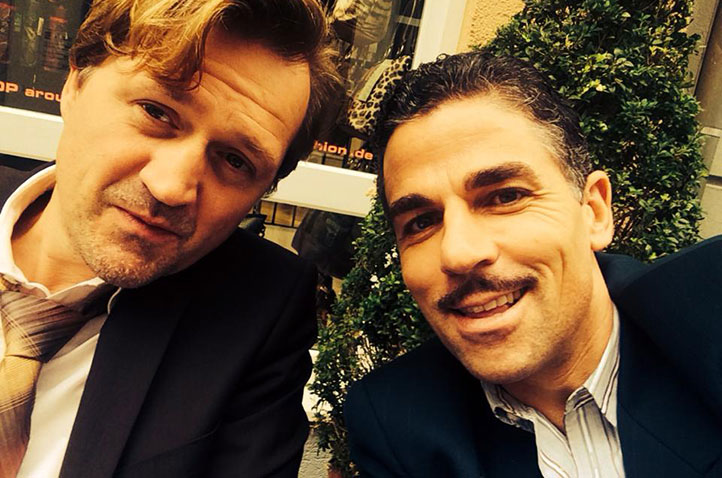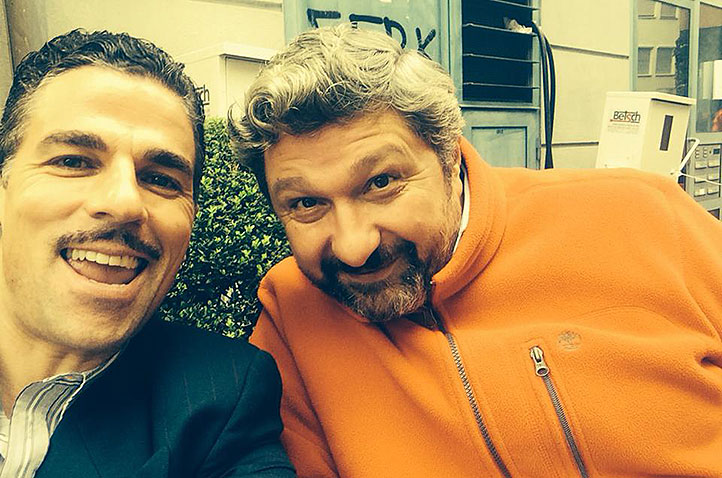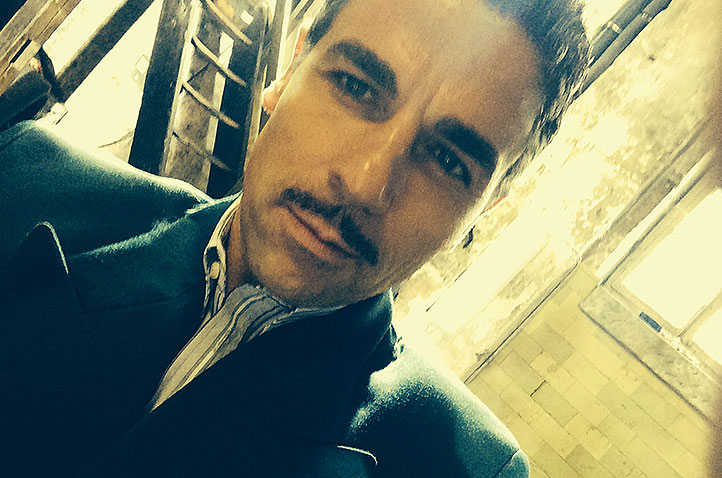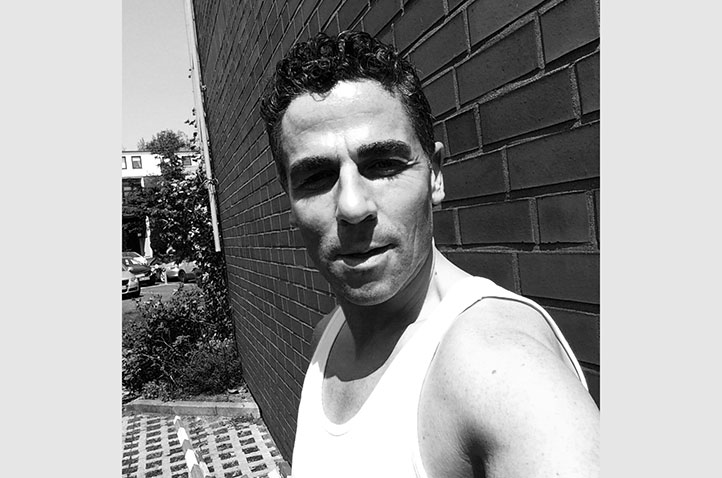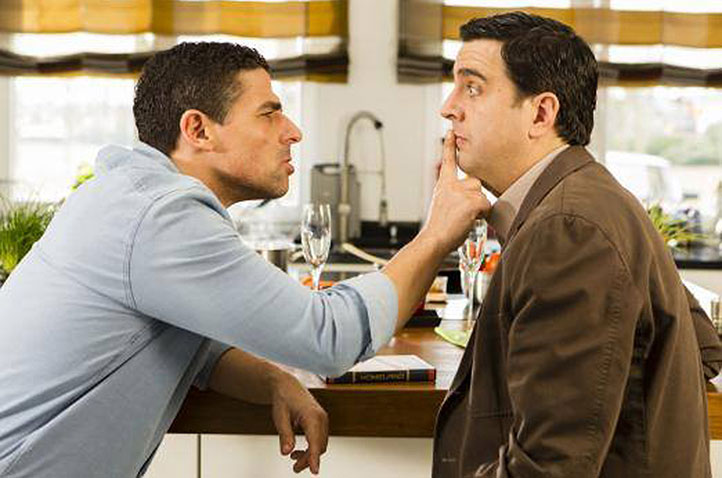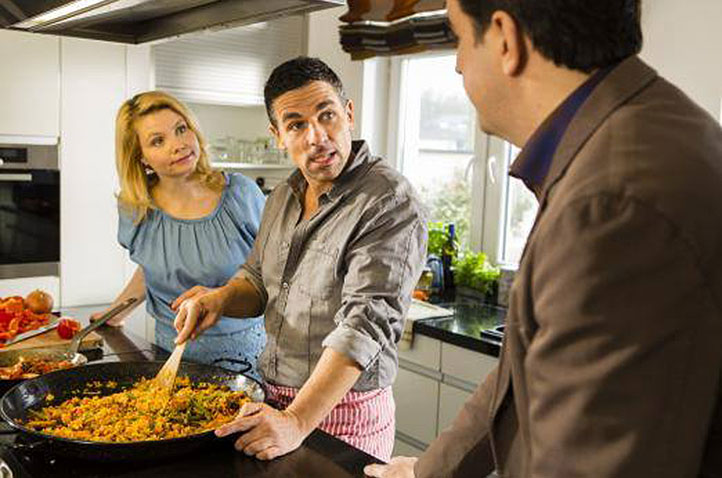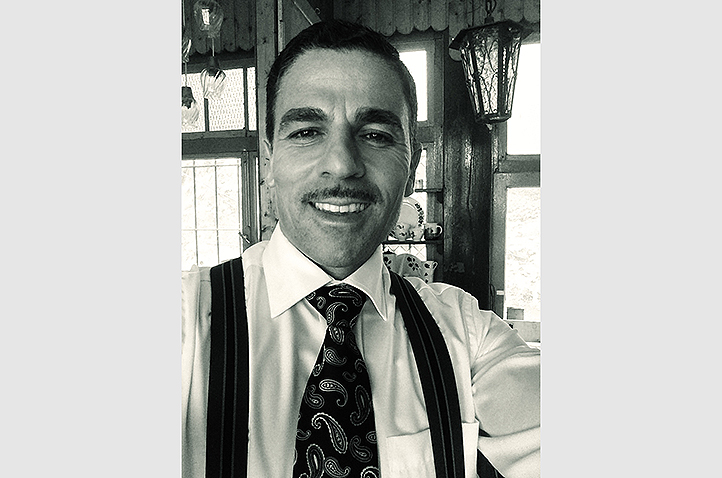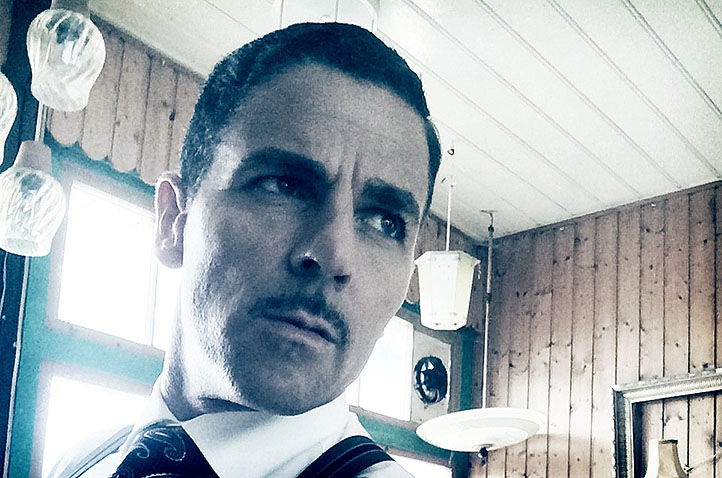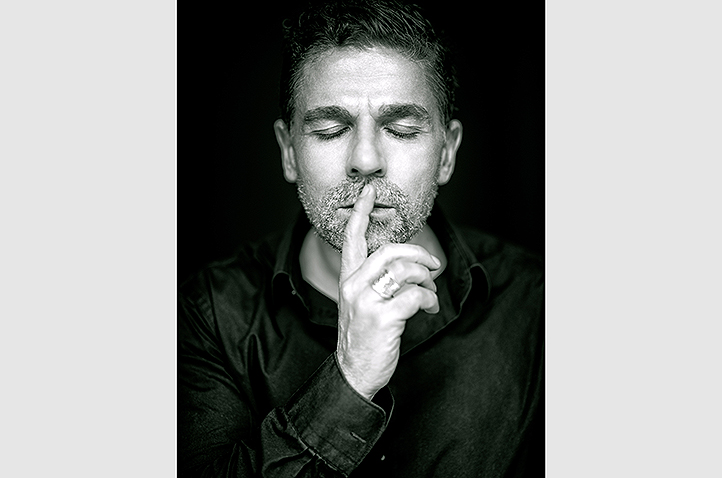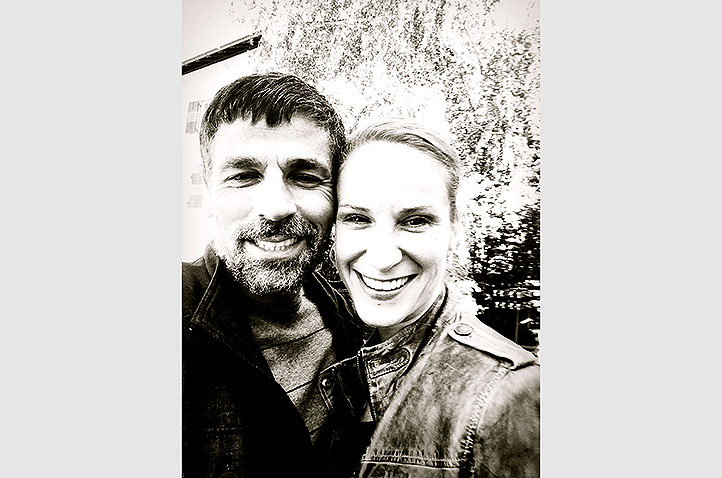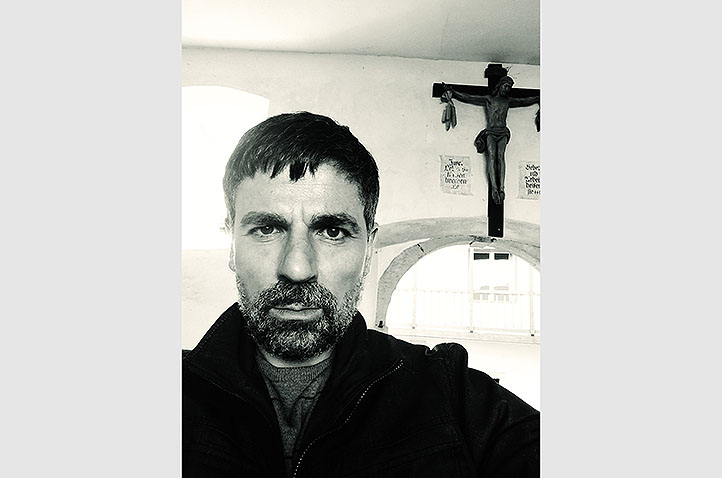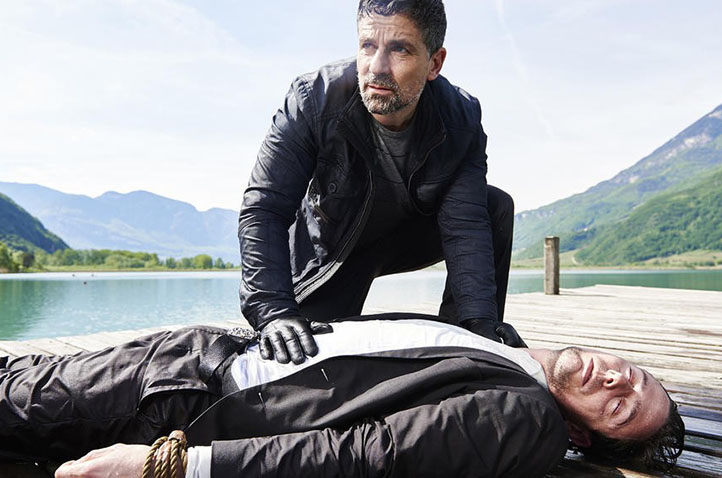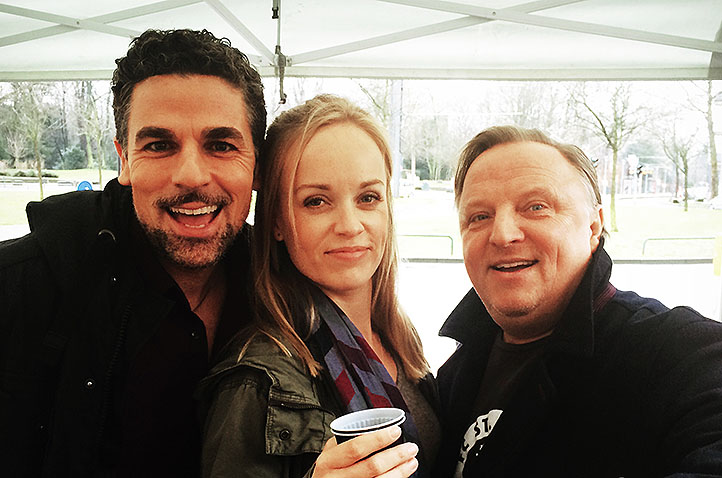 TATORT «Zeit der Frösche» – ARD
2017
Directed by: Markus Imboden
Urlaub mit Mama – ARD
2017
Directed by: Florian Froschmayer
PASTEWKA 8.Season – Amazon
2017
Directed by: Erik Haffner
Liebesfilm – ZDF
2017
Directed by: Robert Bohrer
Tarantella – Cinema
2017
Directed by: Nuno-Miguel Wong
Dante – Arte
2015
Directed by: Christiane Schwarz
All about Klara – ARD
2015
Directed by: Thomas Freundner
Der Bozen-Krimi: Das 5. Gebot «Jackpot» – ARD
2015
Directed by: Thorsten Näter
Play LOVE
2015
Directed by: Roberto Guerra, Hendrik Martz – produced by cabirio productions
TATORT Münster «SCHWANENSEE» – ARD
2015
Directed by: André Erkau
TATORT «Ihr werdet gerichtet» – ARD
2014
Directed by: Florian Froschmayer
Die Staatsaffäre – SAT1
2014
Directed by: Michael Rowitz
HUCK – ARD
2014
Directed by: Thomas Freundner
MORDEN IM NORDEN – ARD
2014
Directed by: Holger Schmidt
TATORT – ARD
2013
Directed by: Achim von Borries
PASTEWKA – SAT1
2013
Directed by: Erik Haffner
SOKO-STUTTGART – ZDF
2012
Directed by: Kaspar Heidelbach
CROCODILE — ARD
2012
Directed by: Urs Egger
THE SECRET OF THE NOODLE SOUP — Cinema
2012
Directed by: Marcel Gisler
LICHTBLAU – A NEW LIFE IN MEXICO — SAT1
2010
Directed by: Uwe Janson
VISUS – THE LEGACY OF THE ARK – RTL
2010
Directed by: Tobi Baumann
GROSSSTADTREVIER — ARD
2009
Directed by: Marcus Weiler
THE LEGEND OF LOCH NESS – SAT1
2009
Directed by: Michael Rowitz
PASTEWKA – SAT1
2009
Directed by: Markus Linhof
DOCTOR´S DIARY – RTL
2009
Directed by: Franziska Meyer-Price
PRETTY MAN – SAT1
2008
Directed by: Michael Rowitz
SPEED RACER — Cinema
2007
Directed by: L. and A. Wachowski
GOOD AFTERNOON, MARIE — Cinema
2007
Directed by: Markus Welsch
IN LOVE IN BERLIN — SAT1
2007
Directed by: Various
FAMILIE DR. KLEIST – ARD
2007
Directed by: Erwin Keusch
CRACKING UP — Cinema
2006
Directed by: Michael Finger
CHICKEN MEXICAINE — Cinema
2006
Directed by: Armin Biehler
MY ENCHANTING ENEMY – SAT1 
2006
Directed by: Oliver Dommenget
FRIENDS FOREVER – LIFE IS SHAPED LIKE A BALL – SAT1
2005
Directed by: Sönke Wortmann
LAST MINUTE — Cinema
2004
Directed by: Marina Caba Rall
TRAVELLING UNDERWATER – Short Film
2004
Directed by: Marcel Neumann
EVERYTHING WILL BE ALRIGHT – SFDRS
2003
Directed by: Thomas Hess
SINAN TOPRAK – RTL
2002
Directed by: Andreas Prochaska
FALLING STAR – ZDF
2001
Directed by: Marina Caba Rall
THE MERMAID – Short Film
2001
Directed by: Ulrich Schaffner

 
» THE UMBILICAL CORD WRAPPED THREE TIMES AROUND THE NECK«
with Roberto Guerra and Henrik Kairies
Production: cabirio productions
———————————————————————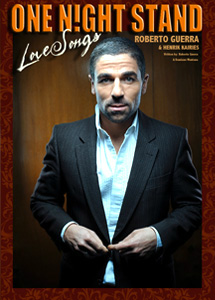 »ONE N!GHT STAND / LOVE SONGS«
Roberto Guerra and his long-time stage companion, musician and composer Henrik Kairies present idiosyncratic arrangements and interpretations of international love songs – Swiss German rock, Italian canzoni, French chansons, German and English pop – complemented by compositions of their own: love songs that will touch your heart!
———————————————————————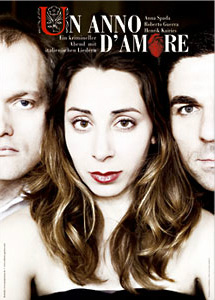 »UN ANNO D'AMORE / NEAPOLITAN SONGS«
Roberto Guerra, singer Anna Spada and musician and composer Henrik Kairies present Neapolitan songs.
———————————————————————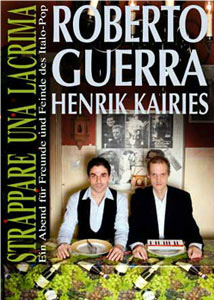 »STRAPPARE UNA LACRIMA / ITALIAN POP«
The scene: the annual San Remo Music Festival. Roberto Guerra and pianist Henrik Kairies stage a lineup of celebrated Italian pop stars, ranging from Adriano Celentano to Eros Ramazotti. Even all but forgotten jewels like Lucio Battisti or Luigi Tenco are included in this charming firework of Italian Pop from the 1950s through the 1990s.
———————————————————————

Speaker (Italian)
Dante (Italian)
Freedom – theatre (German)
Advert NOLAN (Italian)
Voice-Over-Film (Italian)
Advert (German)
Advert (German)
Audio Play Kolypan (German)
Advert (Swiss Dialect)
Advert (German with Italian Accent)
Prose (Italian)
Audio Play (Italian)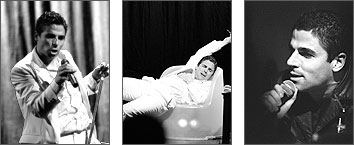 » THE UMBILICAL CORD WRAPPED THREE TIMES AROUND THE NECK«
»I thought the show was great. I really liked the approach, to oppose the Italian pathos against humor, but also against something abstract, unassailable and vulnerable.
Very special and artistic. I liked the song selection. For example the song "chameleon" written by Guerra and Kairies is great. It is vocalized in German, and reminds me of the 80s NDW music.
The philosophical text is about the age where "everything is possible" vs. social compulsion to conformism. The fact that the two used this song within their program highlights that again, making it a programmatic announcement, and thereby it fits then again to the others.
Here the writer slips in the role of the self-liberating man, grown-up, flawed, not perfect, but cheerful, life affirming, adventurous, all by himself and with the great desire to talk about it. An inspiring invitation to "La Dolce Vita" in a modern form. « – Comment on facebook
---
»ONE N!GHT STAND / LOVESONGS«
»Guerra's acting proficiency, his charismatic raspy, gravelly singing voice, his energised stage presence and above all his comic talent guarantee that this night full of crooning love songs does not lapse into kitsch. While a lot of soul, heartache and sex are resonating through the evening, Guerra always adds a little pinch of tongue-in-cheek irony to his show. He does not merely sing – he personifies his songs with his incessantly flailing, twitching body. … Guerra's congenial German counterpart, the exceptional musical talent Henrik Kairies, joins him onstage, indulging in wonderfully hilarious verbal duels with Guerra. It's a brilliant one-and-a-half-hour firework display!« – Kölnische Rundschau
---
»Guerra romps the stage dancing and singing like dervish. The duo's music and comedy show never ceases to surprise, changing styles and breaking taboos. Guerra takes his audience on intricate paths through multilayered pitfalls and misunderstandings. In the process, the spectators are never excluded for a minute. Instead, they are invited to lose themselves in an emotional maze along with the leading man. With feverishly erotic versions of familiar and lesser-known love songs, Guerra presents his guests with an evening full of surprises..« –  Darmstädter Echo
---
 »STRAPPARE UNA LACRIMA«
»With their show STRAPPARE UNA LACRIMA, Guerra and Kairies revive the days of summer! A wonderful evening full of Italian pop, love and rock songs. One is tempted to treat oneself to this show all over again. Made to melt your heart away!« — Basler Zeitung
---
» … Guerra, who was raised in Switzerland and speaks German as perfectly as he does Italian and French, masters the art of twisting his audience around his little finger. And when talking to himself in the role of Marcello Mastroianni, Sophia Loren, Silvio Berlusconi or Carla Bruni, the consummate actor blazes forth. … He reaps the benefits from his high-quality training at the Ernst Busch Academy of Dramatic Arts, his many years in theatre and his work for cinema and television. Charm, esprit and acting proficiency form an essential part of the show.« –  Neues Deutschland

ROBERTO GUERRA
www.roberto-guerra.com
mobile 0049. 172. 396 12 89
MANAGEMENT
cabirio productions
Kristina Spitzley
kristina@cabirio.com
0049. 176 147 79 905
www.cabirio.com
INTERMEDIA 86
Cinzia De Curtis
Phone . +39. 06. 35 34 45 46
LINKS
PLATFORMS FOR CASTING PROFESSIONALS AND ACTORS
PLATFORMS FOR MUSIC AND AUDIO
VIDEOS
more videos on VIMEO
more videos on YOUTUBE
MORE ABOUT ROBERTO

Responsible for the contents of this website
Roberto Guerra
All copyrights of the texts, photographs, sound documents and video sequences
published on this website are reserved by the respective authors, photographers
and studios. If there are any objections to publication, please contact the authors
of this site. Providers of linked sites are solely responsible for the contents
of their sites.
Photographs / film stills by
Hardy Brackmann, Bernd Brundert, Ana Campos, Lou Dick, Jörg Frank, Sebastian Hoppe,
Stefan Klüter, Robert Maschke, Henrik Pfeifer, Ava Pivot, Robert Recker, Urban Ruths, Detlev Schneider,
Barbara Braun + Iko Fresse | drama-berlin.de, André Steimels, Nenad Lucic, Gregor Laubsch
Translations
Design
Technical realization / Web Frontend